Frequently asked questions.
Read answers to questions that are often asked by our clients.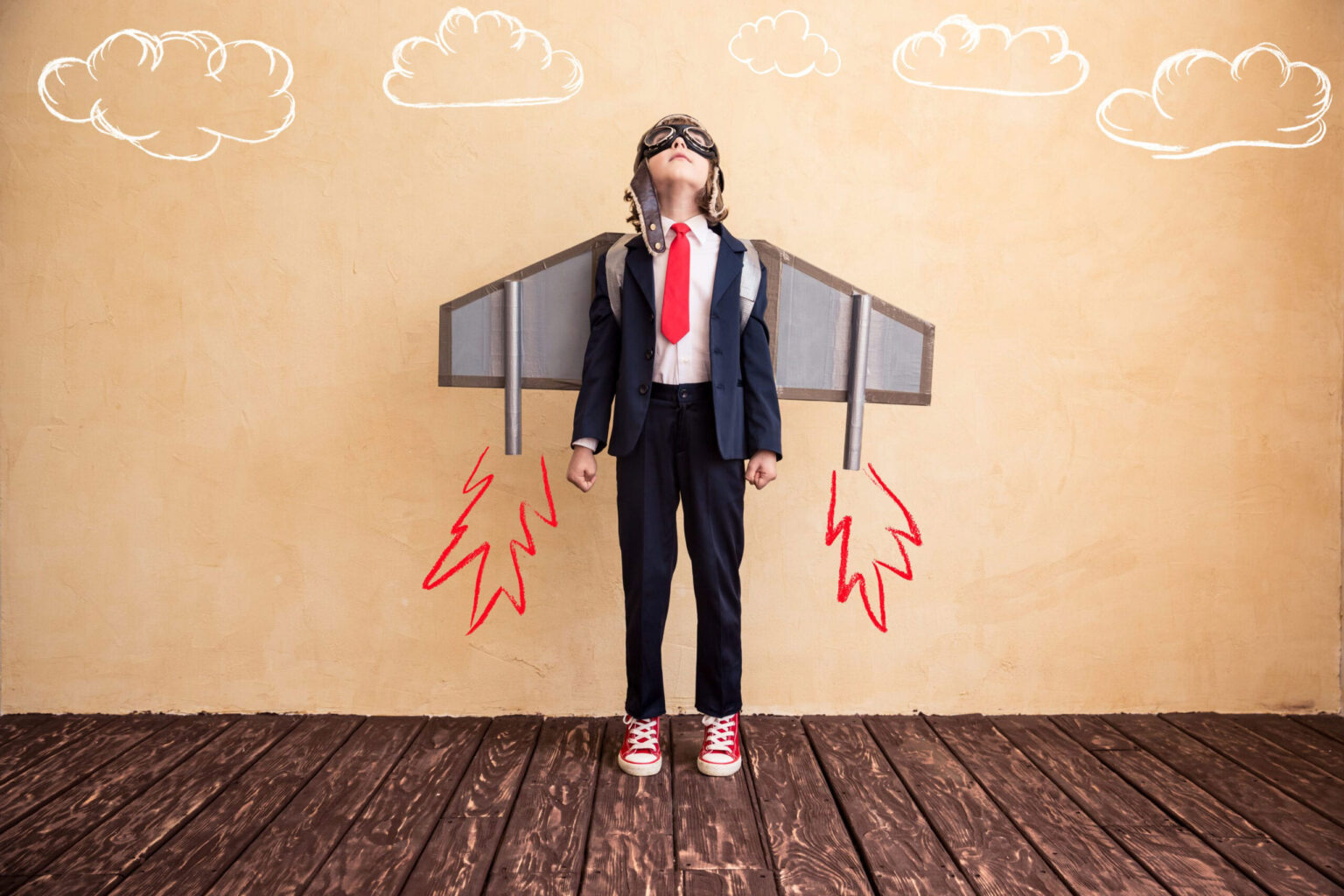 Do you have a Cancellation Policy?

Upon formal acceptance of our quotation, JTB Consulting will issue an invoice (or quotation) that serves as a legal, contractual agreement that the quote has been accepted and that the Project has been initiated. The payment of no less than a 50% deposit is required to commence with a Client's project. Upon receipt of the deposit payment, JTB Consulting will forward our Client Questionnaire (our intellectual property) to a client requesting further information on a Client's business venture.

If a client wishes to cancel the project within three months following formal acceptance, JTB Consulting reserves the right to charge a cancellation fee amounting to no more than 50% of the total amount already paid by the Client.

Our team works on a strict Project Management Procedure to ensure that we uphold a high-quality service delivery to all our clients. In light of this, should a client cancel their Project after three months (following project initiation) without providing JTB Consulting with all the requested information to complete the Project, no refund will be granted on the amount that's already been paid by the Client.

Should a client continue with the Project and return all required information as requested in our Client Questionnaire after three months, the actual project turnaround time will be based on our company's Project/Client Commitments at the time, which may result in the project completion period as indicated in our initial quotation being extended.

As a Client, you understand that JTB Consulting can in no way be held responsible for what takes place once you have made contact with a potential investor. As a Client, you further understand and acknowledge that it is your sole responsibility to conduct due diligence on any investor you deal with.
How successful are startup companies in acquiring financing in South Africa for their business ventures?

We have established relationships with various institutions within the South African investment community. Through our relationships, we can gain first-hand insight into the investment and financing trends in South Africa. At the end of 2020, an estimated 7% of all business plans submitted to Financial Institutions were approved and received funding. In an article written by Invenfin Venture Capital, it was cited that only 1 out of every 100 Business Plans (1%) that they viewed received investment funding. In our ongoing discussions with the investment community, it is evident that some of the key reasons for this high rate of funding rejection are due to:

Inadequately prepared Business Plans.
Unrealistic or unviable financial projections.
Lack of experience and knowledge by the Entrepreneur of the intended business venture.
Insufficient market research.
Limited understanding of the industry in which the Entrepreneur wants to operate.
Unfeasible business model.
A business venture that is based on opinion rather than facts.
Why is it essential to use a Business Plan Specialist?

The Business Plan Expert utilises many different outlooks to develop a Business Plan that will be effective for the Client's Company. The Business Plan Consultant gets the opinions of the Company's Professionals and uses the experience gained across various markets and industries to write a unique Business Plan that will address the Client's exact requirements.
Do I need to use the services of a Business Plan Company if I want to start a new company?

Yes. When an Entrepreneur is thinking about starting up a new business, a Business Plan Consultancy can apply a given Startup Process Analysis to determine a feasible opportunity. Statistics show that up to 80% of all new startup businesses fail within the first 2 to 3 years. This results from insufficient planning, inadequate analysis of the business- and financial model and the inability of business Plans to meet the stringent criteria and requirements of South Africa's investment community. Not only will a reputable Business Plan Company guide an Entrepreneur on the viability of their business model, but the Business Plan Consultancy will also provide valuable strategic advice to assist the Entrepreneur with their planning process.
Why do I need a Business Plan Consultant?

A reputable Business Plan Consultant has experience working in and working with a broad range of businesses. It is the accumulated business history of a Business Plan Consultant which makes the consultant treasured. A good Business Plan Consultant is experienced in several different types of businesses and industries while also having particular experience running a business. Knowledgeable Business Plan Writers have experience with companies at all stages of growth, from startup to maturity. The Business Plan Consultant may also specialise in Business Coaching, Business Analysis, Executive Coaching and Change/Turnaround Management, helping struggling companies turn around and succeed. In other words, a good Business Plan Consultant has broad and specific experience and typically 15 years or more of accumulated business experience. Having an MBA or CA qualification isn't enough. The Business Plan Specialist must have substantial real-world experience engaging with many client companies and within various industries to be an effective Consultant.
Will the Business Plan you write for me guarantee funding?

All South African funders and investors require a sound and feasible Business Plan supporting your funding application, but that doesn't necessarily guarantee that you will receive funding. Every Investor will evaluate several issues when making a business loan or investment decision. They typically consider the validity of the business- and financial model, the Entrepreneur's experience, market potential, reliable market research, use of funding, ability to repay the business loan, the Entrepreneur's personal credit history and the collateral available to secure the loan.

JTB Consulting will assist you in developing a bankable Business Plan, but you will need to provide the credit history, collateral and any other requirements that the Investor may require. These factors are beyond our control.
Will my Business Plan include Financial Projections?

Yes. All our Business Plans include detailed financial projections, generally from 3 to 5 years. Our Business Plan Writing Service also consists of a financial model and statements including but not limited to cash flow statements, break-even analysis and sales forecasts. The financial projections are designed using our Internal Software and incorporated into the master Business Plan document presented to you in Microsoft Word format. We offer an optional service (at an additional fee) in which we design the financial projections in editable Microsoft Excel format.
Do you provide a personalised Business Plan Writing Service?

Definitely! When someone tells you they can complete your Business Plan in a day or two or merely gives you a Business Plan template suggesting that all you have to do is insert your data where noted, what you are looking at is the proverbial money down the drain. We always guide our clients to be extremely cautious of "generic" or "template-driven" Business Plans. Numerous so-called Business Plan Writers take this approach and charge you next to nothing for such a service. There is no such thing as a generic Business Plan.

Each of our Business Plan models is industry-specific and tailored to the requirements of the Client on the one hand and the criteria of the South African financing institution on the other. Our tailored and industry-specific Business Plans are far more effective due to our local knowledge and extensive experience
What makes your Business Plan Writing Service different?

We will be with you at the beginning, middle, and end of the Business Plan Writing Process. We approach your project from the standpoint of sound strategy development. While the personal process may take a bit longer, the extra time spent on your project will make a noticeable difference in your confidence and the quality of your Business Plan. And, when you sit down face to face with a potential investor, you will be fully conversant with your Business Plan. Our approach makes it 'your' plan, not a 'generic' plan that's been produced by a Business Plan software program or inexperienced Business Plan Writer.

All the business plans of JTB Consulting are unique and written to meet your specific needs. We do not, under any circumstances, use a template or third-party business plan software to compile your business plan. We follow an extremely comprehensive process to ensure that we write both a professional and viable business plan on your behalf, a business plan based on solid market research, facts and most importantly, a business plan that meets the stringent criteria of the South African investment community.
Will you write a Business Plan for me?

JTB Consulting won't just "write a business plan for you". We will develop a plan in close consultation with you through our proven business planning and client engagement process. There are numerous Business Plan Experts in South Africa that will ask you to provide them with some information, and then they write the entire plan for you. We are not one of them.
Do you have a Disclaimer and Service Level Agreement Policy?

JTB Consulting or any of its agents, contractors, member companies, assignees or employees, do not accept liability of any nature whatsoever for any direct, indirect loss or damages including any consequential loss and loss of profits sustained by any person who makes use of the information contained herein and any person who uses it does so entirely at their own risk.

The business plan and supporting documentation have been prepared based on the information received from the Client and through secondary market research conducted. The accuracy and validity of this information cannot be guaranteed or confirmed by JTB Consulting.

Any information that has not been received from the Client when compiling the business plan will be omitted from the final document. Upon completing the business plan, JTB Consulting will provide the Client with advice and clear guidance notes regarding any information that may still be required.

JTB Consulting can only complete a business plan by using the information it has received from the Client. A comprehensive summary of the information required from a client to compile a business plan is discussed/dealt with during the first step of JTB Consulting's Client Engagement Process. It remains the Client's responsibility to provide JTB Consulting with all the necessary information to deliver the respective business plan document.

JTB Consulting will make minor amendments to the completed business plan during a period not exceeding two weeks following the submission Client's business plan. Such amendments will be limited to changes to the narrative, updates to the financial model, updates of graphs, and additional information received from the Client (based on the guidance notes provided to the Client). Any amendments that require a change in the business model or strategy of the Client's company will not be made free of charge. Any amendments needed after the 2-week post-project period will be charged for at our standard rates.

Any decision made or action taken as a result of the information contained herein (including any information contained in the financial statements, projections and models) is entirely at your own risk, and JTB Consulting will not accept responsibility for any loss damage or liability whatsoever in this regard.

Due to various unknown changing factors, JTB Consulting cannot propose or warrant that all results are entirely accurate in all respects or that reliance can be placed upon the results contained herein. The completion of the business plan by JTB Consulting does not in any way whatsoever guarantee that funding and or investment capital will be received by any third party, e.g. commercial banks, funding specialists, government, Venture Capitalists, and or angel investors.

Although every care is taken to ensure the accuracy of the market research, statistics, trends, conclusions, etc., JTB Consulting does not accept responsibility for any act, omission, loss, damage or the consequences thereof occasioned by reliance on any person upon the contents hereof.

All market research conducted is secondary/desktop research obtained from secondary sources and primary research conducted by third-party institutions. The market and industry research contained in the business plan is provided for general information purposes only and does not constitute legal or professional advice in any way. Before making any decision or taking any action, a professional advisor should be consulted. No responsibility for loss to any person acting or refraining from action due to any material in this document can be accepted by JTB Consulting and any of its representatives. The information in the business plan is provided "as is" with no assurance or guarantee of completeness, accuracy or timeliness of the information and without warranty of any kind. In no event will JTB Consulting be liable for any losses arising from any decision made or action taken in reliance on the information.
I have limited cash available! How can I afford your services?

How can you not? Even though sufficient cash may not be available before starting a new company, you cannot make many mistakes before finding yourself quickly out of business. Spending money on a Business Plan Writing Company's services shouldn't be seen as an expense but rather a time to invest in your company's strategic direction and market positioning.
Only 25% of SMEs in South Africa have existing business loans.
The lack of access to finance for SMEs remains a challenge in South Africa, inhibiting their growth and sustainability. According to the South African Reserve Bank data on bank statistics, total SME credit exposure to banks was ZAR 631 billion at the end of 2020, equivalent to 25% of total business loans.