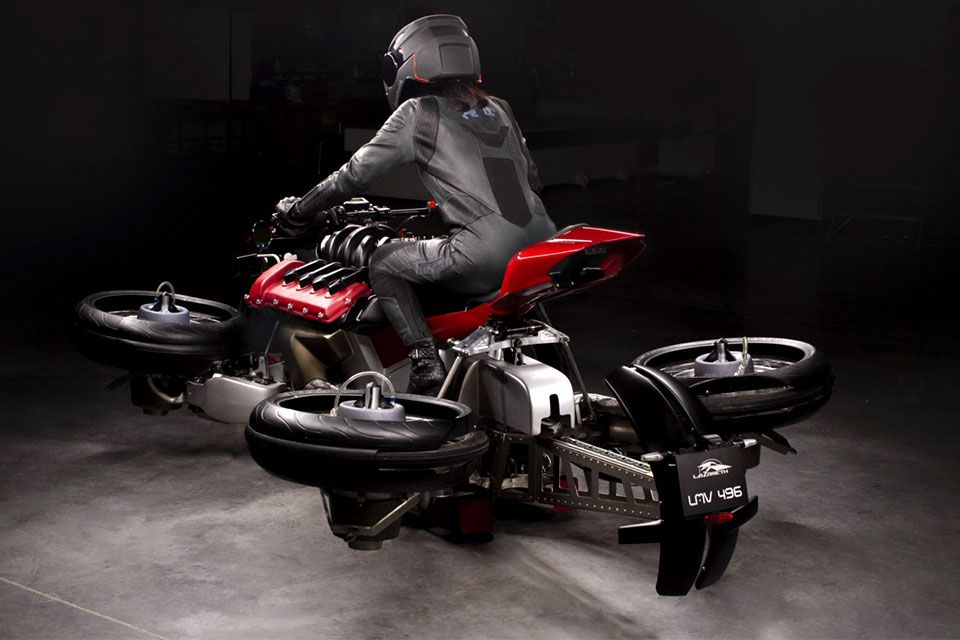 Reach new heights

Lazarus LMV
Our Clients are Impressed with our Business Plans.
The written testimonials below are only examples from some of the client feedback we have received.
Please be sure to visit both our Facebook Page and LinkedIn Profile for more Professional Recommendations. You can also read the 5-Star Reviews we have received on Google.
As part of our 10thAnniversary (2016), we launched a Social Media and Video Campaign to convert some of our Written Testimonials to Video Voiceovers. The Videos displayed below were the result.
Received from a Client Operating in the Hotel and Hospitality Industry.
Received from a Client Operating in the Construction Industry.
Received from a Client Operating in the Logistics Industry.
Received from a Client Operating in the Retail Industry.
Received from a Client Operating in the Financial Services Industry.
Received from a Client Operating in the Travel and Tourism Industry.
Received from a Client Operating in the E-Commerce Industry.
Received from a Client Operating in the Events Management Industry.
Received from a Client Operating in the Food Services Industry.
Received from a Client Operating in the Manufacturing Industry.
Received from a Client Operating in the Training Services Industry.
Received from a Client Operating in the Social Development Industry.
Received from a Client Operating in the Health and Wellness Industry.
Received from a Client Operating in the ICT Industry.
Received from a Client Operating in the Transport Industry.
Thommie recently completed a highly comprehensive, professional Business Plan, pitch deck, market research and financial model for our new business.
Throughout the process, we received excellent service and high-quality work from Thommie.
He communicates consistently to assure he meets your needs and to resolve any issues that crop up. We were thoroughly impressed with the work he delivered, and the patience with which he made adjustments and amendments to our final product.
He came highly recommended and we at the NINA KATE ACADEMY were not disappointed.
Ninke Janse Van Rensburg

Director of Education, NK Academy, Johannesburg, South Africa
JTB Consulting prepared a comprehensive Business Plan and Pitch Deck for MAXXliving which we were able to successfully share with our future potential investors.
We were able to kick start our business to a point where we are seeing wonderfully successful results. Thommie took every effort to get to understand our business model to be able to craft a well prepared and detailed plan and pitch! As a result, we have achieved wonderful success. Thank you!
Tammy Menton

Business Development Director, Maxxliving, South Africa

I am happy to be able to recommend JTB Consulting's high-quality services to you. They give timely and effective service to all clients 24 hours a day, seven days a week.
You'll discover that the quality of services and price are among the finest in the country when compared to other suppliers.
In the industry, JTB Consulting has earned a stellar reputation. We have never had a network of disappointments, owing to their impeccable reputation. Their knowledge and attention to detail have helped to keep our firm on track. They are also pleasant to deal with and always prepared to address any problems or answer questions.
JTB Consulting is highly recommended for any Professional Business Plan; you will not be disappointed.
Hangwani Mulaudzi

Founder and CEO, Khali Projects (Pty) Ltd., Limpopo, South Africa

JTB Consulting is truly the best in the country!
I would highly recommend JTB Consulting! I had the unfortunate experience of needing to compile 3 different business plans (2 of them as required by Franchisors). Financially, this wasn't a very welcoming experience. I did, however, feel fortunate in that I was able to work with Dr Thommie Burger on all 3 business plans.
Dr Thommie Burger was not only my service provider, but after business plan number 3, I saw him as my friend.
He would always go above and beyond and would ALWAYS deliver on his promises. He was always available to answer all my questions, even the silly ones.
He is honest, he is professional, and he is exceptionally BRILLIANT at what he does.
I honestly do not need to say much because his work speaks for him. He compiled my business plan in the most intricate, elaborate and professional way. I was truly blown away by how much thought he put into all my business plans.
I will forever be grateful for the time and effort that Dr Thommie Burger put into his work in order to assist me in making my dreams a reality.
Dr. Wenzile Mjoli

Founder and MD, Nayona Aesthetic and Medical Spa, Parktown, Johannesburg
Dear JTB Consulting Prospective Customers,
My name is Jan Beukes and I am the Founder and CEO of Storex (PTY) Ltd.
I have known Dr. Burger for more than 15 years now, and I would like to say that it has been an absolute pleasure dealing with Thommie and his organisation.
We have had many professional engagements over the years, our most recent being JTB writing a business report for an International listed group on the FTSE 100, in order to enable the successful acquisition of my organisation.
Starting a business from scratch can be a daunting task – especially in the current economic environment. It takes grit, tenacity and in most cases with a large number of competitors – Differentiation and Creativity!
If you need help in these areas, talk to Thommie today. Dr. Burger's company is a true specialist and I highly recommend engaging Thommie and his team to help you elevate to the next level. It really doesn't matter where you are in your business cycle. Planning for success – and continually honing your craft as a business owner – and Execution thereof – is everything.
JTB is the perfect partner to achieve the success so many hard-working Entrepreneurs deserve.
Jan Beukes

CEO, Storex (PTY) Ltd, South Africa and Africa

I am writing to recommend the services of Dr Thommie Burger and his company, JTB Consulting. Thommie and his team recently assisted us with a Business Plan and Financial Projections in the Food Processing industry.
His knowledge and attention to detail have aided in drafting a sound Business Case, which we presented to numerous industry stakeholders.
I feel confident in recommending JTB Consulting's Business Plan Services.
He is not only thorough but also easy to work with. Thommie and his team can contribute to any organisation that requires a sound approach to Business Planning and strategy formulation.
If you have any further questions, please feel free to contact me.
Uzair Essack

Forbes 30 Under 30 & Entrepreneur of The Year®️

If you are an entrepreneur and you are looking for an affordable but professional Business Plan that is delivered on schedule, then look no further than JTB Consulting.
What I value most is that after our first virtual meeting, Thommie was able to understand our business and what we were hoping to achieve with funders and investors. He demonstrated professionalism and passion in his work and put in extra hours to successfully deliver a professional business plan and financial model in the time agreed upon.
These are but just a few reasons that I wouldn't hesitate to recommend JTB Consulting for all your Business Plan needs.
Sifiso Khuzwayo

Founder and CEO, Steriglass PharmaPackaging (Pty) Ltd., South Africa

JTB is professional and they definitely know what they are doing.
From start to finish they assisted in a swift and professional manner and communication was open and constant (which is refreshing nowadays).
Thommie is professional and assisted with a great deal of knowledge. He offered a service that is of a high standard and excellent quality and all services were delivered on time, detailed and comprehensive. I would definitely recommend and make use of JTB in the future.
Thank you very much for making the process stress free and easy.
Charné Marais

Operations Manager, WEDJ MICE Group of Companies, Pretoria

As a strategic process, we engaged Dr Thommie Burger and JTB Consulting, to assist us with creating highly detailed Financial Projections and a Full Business Plan, for an Offshore Venture.
We found the process of developing the Brief, communicating the detail and the administrative procedure, not only very clear and well-executed but also effective and simple enough, to not burden the process at all.
The communication of progress and updates from JTB are exceptional, succinct and very clear.
We at every point of the process were completely clear on what was required from whom. The completed Product was of meticulous, highly detailed calibre. The depth of understanding of our Brief and Vision, articulated into the full pitch deck and a full set of Financial projections are nothing short of excellent.
We would highly recommend JTB and Dr Burger for any of their services, for small to large organisations and for all levels of qualifications.
Claire Paul

Managing Director, WY-GO, South Africa

I highly recommend JTB Consulting for any business planning and financial modelling work. Thommie and his team do a great amount of research to reach a conclusive and well-articulated business case.
Sizwe Madoda

Founder, Confidential Company

JTB Consulting worked with us last year to prepare our small company's business plan. Dr Thommie Burger and his team's attention to detail and knowledge of our industry was excellent. We are extremely happy with the plan and are using it as a guide for the company to navigate the new future post-Covid.
I would recommend JTB Consulting in a heartbeat, you won't be disappointed.
Susan (Cole) Baker

Director, Aqua Resources SA

Working with Thommie was such a lovely journey!
He helped me see my business from an Investor's point of view, and brought to the table such helpful insights, support and research. Professional and value-driven!
Ashalia Maharajh

Founder & Director Sivuka Youth; Youth Coach (ICF); Facilitator; Career Development Professional (SACDA)

Dr Thommie is professional at what he does. He helped me compile a unique Business Plan for my startup business. I must say, I am impressed by his attention to detail when it comes to his work.
JTB Consulting delivers on time and has a great wealth of knowledge in research.
Lebogang Makgatho

Founding Member, YM Technologies, South Africa

Good Afternoon Dr Thommie,
I want to extend my gratitude for the assistance you have offered Lemphe Logistics. We've done the pitch presentation to the Investor, and we are awaiting positive feedback to allow us to continue with the 3-year project. Thank you for all your guidance and effort.
Karabo Gwangwa

Managing Director, Lemphe Logistics, Northern Cape, South Africa

Hi Thommie,
Thank you so much for your time and for being so thorough during our Coaching Session. Your insight allowed me to structure my thoughts and align my focus. Most of all I appreciate your honesty. I loved your knowledge on the various areas that we discussed. I found your approach very professional and approachable which is great for the area that you operate in.
I appreciate the time that you took before and after our session to go through my information and send me feedback. I wish you everything of the best and I know we will work together soon.
Nivi Kassiram

Managing Director, Eco Pinnacle (Pty) Ltd