Experts in Bankable Business Plans
Leading Business Plan Consultants since 2006.
It is undeniable that Business Plans are an integral part of any entrepreneurial journey. Let our Business Planning experts guide you on this, the most critical document you will ever need.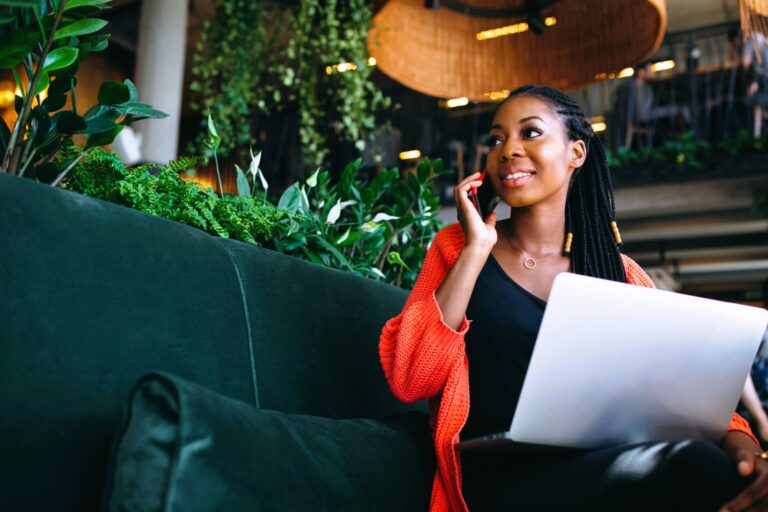 Africa's Finest Business Plan Consultants!
Trusted by Startups and SMEs across all industries.
Crafting a Professional Business Plan is crucial and can often determine the fine line between triumph and failure. Don't gamble with your aspirations. You may only get one shot!
We've crafted Hundreds of Bankable Business Plans for clients across more than 25 countries, operating in 125+ industries and markets.
As the leading Business Plan Consultants in South Africa, we've delivered Distinctive and World-Class Professional Business Plans to clients, both local and global, since 2006.
Trust us to enhance your chances of success. Let us propel you to New Heights.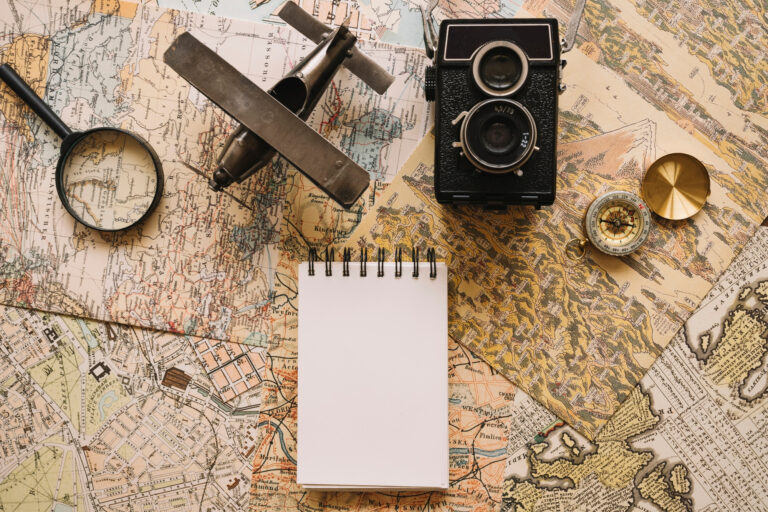 So, you are a new entrepreneur or seasoned business owner that has come to a crossroad in your life. Our Business Consulting Services will guide you on the right track.
We are a Business Plan Company that think like both Entrepreneurs and Investors.
At JTB Consulting, we understand the unique challenges and opportunities that come with starting and growing a business. That's why we approach Business Plan Writing with a unique perspective, thinking like both entrepreneurs and investors.
Our team of Business Plan Consultants are dedicated to delivering comprehensive and personalised Business Plan solutions that match your exact expectations.
As the undisputed leader in Business Planning and the #1 Business Plan Company in Southern Africa, we've helped countless businesses write Professional Business Plans that deliver results. Our approach is hands-on and customer-specific, allowing us to build a long-term business relationship with each of our clients.
Our Business Plan Consultants take their work very seriously and are committed to delivering high-quality documents that meet the stringent criteria of both local and international investors. This includes Angel Investors, Venture Capitalists, Commercial Banks, Small Business Finance Houses, and Government Funding Institutions.
Our Professional Business Plans are designed to not only secure funding from investors and lenders but also serve as an excellent management tool as our clients grow and develop their businesses.
With a focus on customer satisfaction and an exceptional success rate, you can trust JTB Consulting to help you take your business to the next level. Get in touch with us today to learn more.
As the Leading Business Plan Consultants, our primary goal is to thoroughly understand your business model, the objectives for your business venture, and, most importantly, the vision you have.
We aren't just another Business Plan Company. We strive to provide valuable strategic input and practical advice throughout our engagement with you.
Client Recommendation Rate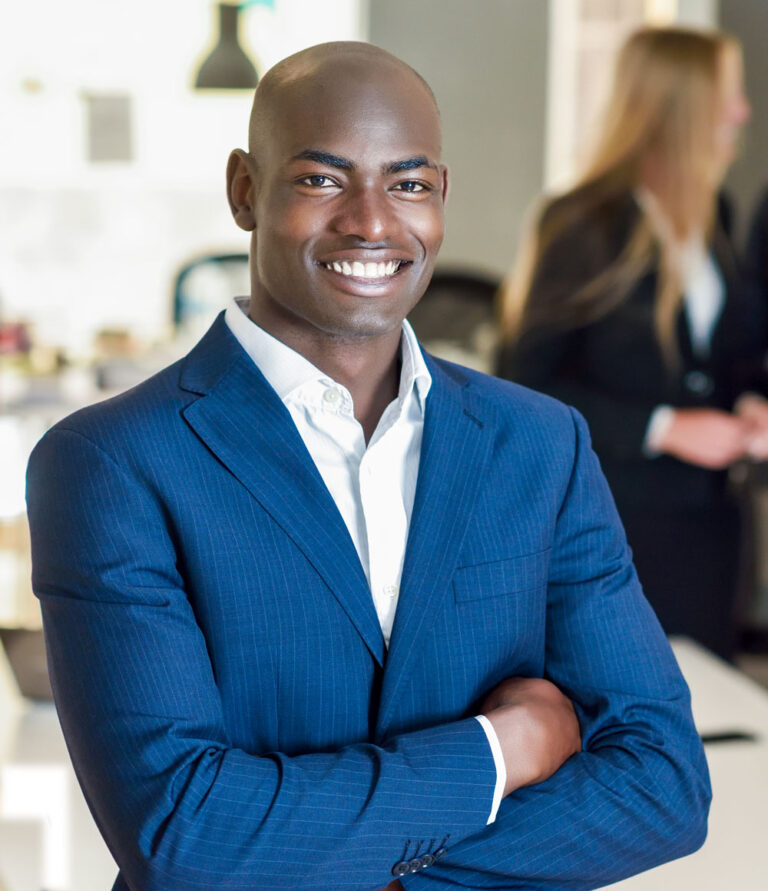 JTB Consulting (and its team of Business Plan Consultants is an approved Business Plan Writing Services supplier to government and is registered to provide services nationally. Government representatives and departments are welcome to contact us and request our services or invite us to tender for upcoming projects.
Our Supplier Number on the Central Supplier Database for Government is MAAA0885860.
This is how we manage your project.
The project duration depends on numerous variables, including the time you need to provide us with feedback on the initial minimum information we request from you. The turnaround time and project completion date will be confirmed once we have received all the requested initial information from you and will be based on our Project Schedule and Project Commitments at that time.
If you wish to partner with JTB Consulting, you can ACCEPT our Proposal before the Proposal Expiration Date. You can do this by sending us your written confirmation via email (accounts@jtbconsulting.co.za) or accepting the Proposal via our Online Electronic Platform.
Kindly note that we request a 50% deposit to initiate your Project. Once we receive your proof of payment and after the deposit is confirmed as received by our bank, your assigned 
Business Plan Consultant
 will send you a list of company and personal documentation we require to start with the writing of your Business Plan.
We will also send our Client Questionnaire requesting initial information from you regarding the strategy and finances of your business venture.
You are more than welcome to contact your Business Plan Consultant should you have any questions throughout your Project's management. Once we receive the completed Client Questionnaire and all supporting documentation from you, your dedicated Business Plan Consultant will review the information within three (3) to five (5) working days.
Once we have received and reviewed all the requested information, your Business Plan Consultant will schedule a Strategic Consultation (Briefing) Session with you. The purpose would be to further explore the details of your business venture, strategy and also analyse and discuss the information received from you. The Briefing Session will be held via Telephone or Videoconference .
Your Business Plan Consultant conducts Secondary (Desktop) Market Research, design a unique Financial Projections Model and writes your Business Plan. You will receive regular updates via or email on the progress of your Project.
Moreover, should you have any questions, you are more than welcome to contact us via email, WhatsApp, Telegram, and telephone during the duration that our team manages your Project.
We confirm your Professional Business Plan completion (which will be completed within the agreed project completion date). Upon receipt of the final payment, which is required within no more than seven (7) days following formal notification of completion, the Business Plan is submitted to you via email, in editable Microsoft Word format.
As part of our Customer Satisfaction Guarantee, you have 14 days from the date of completing your Business Plan to contact our team to discuss any aspects of your Business Plan. During these two weeks, you may also request minor changes, which our team will incorporate for free.
This proposition is part of our Post-Project Guarantee Policy (The two week period starts from the date you receive formal notification from JTB Consulting that your Business Plan has been completed).
Core services provided by JTB Consulting.
Our Startup Business Plan Writing Service defines the steps for new businesses and covers standard topics including the company overview, product or service, market, industry forecasts, strategy, implementation milestones, management team and financial analysis.
JTB's Startup Business Plan is a comprehensive, Investor-Ready Document that includes all the requirements of local and international banks, financial institutions, Government financiers, and private investors. We ensure that your Business Plan complies with all the criteria suggested by funding institutions. It contains everything needed to present to prospective investors and can be used for funding (business loan) applications.
Our Startup Business Plan Writing Service is ideally suited for clients at the following stages of their "Startup Journey":
1. Discovery and Idea.
2. Product and Service Development.
3. Pre-Launch, Launch and Early Startup.
Our Strategic (or Operational) Business Plan Writing Service is provided to and used by existing businesses or large-scale niche projects. It focuses on high-level strategic decisions to expand a company's market share, grow a company, or develop a new product or service.
The Strategic Business Plan can be used as an internal tool by the company's management team and to support a funding application and investor presentation. Our Strategic Business Plan is a comprehensive, Investor-Ready Document that includes all the requirements of local and international banks, financial institutions, Government financiers, and private investors.
Our Strategic Business Plan Writing Service serves the needs of business owners who want to expand their businesses, enter new markets, and or increase market share. It is also ideally suited for niche projects/business ventures.
We ensure that your Professional Business Plan complies with all the standards suggested by funding institutions. All our Professional Business Plans are customised and written according to the unique requirements of both local and international funders.
Startup Canvas Business Plan
Capture your Business Model in as little as two pages.
The Startup Canvas is designed to start sketching initial thoughts and plans for a business idea. It's a quick and easy way to write a Professional Business Plan. It's a framework to define your startup easier and faster by Value proposition, Problem, Solution, Market, Team, Marketing Channels, Customer Segment, External Risks, and Key Performance Indicators.
Fast Compared to writing a Business Plan which can take several weeks or months, you can outline multiple possible business models on a canvas in a few days.
Portable A single page business model is much easier to share with others, which means it will be read by more people and more frequently updated.
Concise The Business Plan Canvas forces you to refine the essence of your product or service. You have 40 seconds to grab the attention of an investor during a metaphorical elevator ride and 10 seconds to grab the attention of a customer on your landing page.
Effective Quickly test if the rough numbers indicate an idea worth pursuing.
Are you selling part of or your entire business?
Perhaps you are looking to buy a business? If you are selling your business, make sure you do not lose out on all the years of hard work and sleepless nights you have put in by pricing it too low. And if you are buying a business, gain confidence that you are not overpaying for the asset.
As South Africa's leading Business Plan Company, JTB Consulting has extensive experience in dealing with thousands of clients across numerous industries, markets, and countries.
Our Business Valuation and Modelling Service provides clients with key information on the essential drivers of business value that affect their company interests. Our business valuation reports are succinct and focus on providing accurate executive dashboards and supporting information to provide tangible value to executives.
We appreciate that all our clients operate in unique industries and markets. As such, unique businesses require unique insights. Value creation is key to business and transaction success.
At JTB Consulting, our Business Valuation and Modelling Service help businesses make decisions confidently, enhancing their results and helping them get ahead of key issues. JTB Consulting offers extensive experience in business valuing, financial modelling, business- analysis and planning.
Several valuation methods are used to determine the value of a company. JTB Consulting employs a combination of methods to develop mutually supporting evidence towards the business valuation conclusion.
JTB Consulting's Business Valuation and Modelling Service provide an independent assessment of the value of your business that is objective, insightful and justifiable.
Our detailed analysis indicates the future potential for your company and is an essential tool for many planning strategies. Several circumstances call for a business valuation, and our team will assist you in making a knowledgeable and value-driven business decision.
As a high-level summary, when we conduct a Business Analysis and Valuation project on behalf of our clients, we consider the following factors:
With our Business Valuation and Modelling Service, JTB Consulting investigates both the Financial Performance of the client company and the Non-Financial Aspects (which are sometimes subjective and intangible in nature).
During our Financial Analysis of the business, we use Discounted Cash Flow (DCF) as our primary valuation methodology, as it is widely considered the most theoretically robust. In terms of our Non-Financial Analysis of the business, we consider various components, including management depth, supplier- and customer relationships, internal- and external risks, and competitors, to name but a few.
Global Immigration and Visa Application Programs require different criteria than banks and private investors.
Immigration and Visa Business Plans must meet specific requirements and deliverables under different country immigration programs. Our team knows the ins and outs of these programs. We ensure that all criteria are met, improving the chances of success, and providing our clients with the best possible outcome for their application.
If you are planning to immigrate to the US, Canada, UK, Australia, New Zealand, or Ireland, and can show that you have a viable business idea and present a well-documented business plan to the government, they are significantly more likely to fast track your approval, which will allow you to live and start a business in their country.
To be approved for any of these visas, you will need a Comprehensive Business Plan. Many of those seeking legal immigration status attempt to create a document that satisfies these complex visa requirements on their own. Even though they may have a strong business idea, without the experience or expertise required to write an Immigration and Visa Business Plan, they are unable to satisfy all the requirements. This means that their visa application is not approved immediately (or sometimes at all).
Each of our Immigration and Visa Business Plans have unique aspects, written around the destination country and industry of choice. We do not have a "one-size-fits all template or process" to guarantee your entrepreneurial idea's approval. We treat every Client's request as unique, taking their specific requirements into account. Not having a well-written Immigration and Visa Business Plan is a sure-fire way to get rejected. 
As South Africa's leading Business Plan Company, JTB Consulting has extensive experience in dealing with thousands of clients across numerous industries, markets, and countries. We have written thousands of Business Plans, thereby allowing us to confidently provide you with a world-class Business Plan that attains results.
An integral part of our Business Plan Writing Service is our market research.
Depending on your specific needs, we conduct comprehensive (desktop/secondary) market research. A detailed market- and industry analysis reveals valuable information and facts on the market and competitors, clients, risks, opportunities, and the overall attractiveness of the business venture. Our dedicated Market Research Team supports our Business Plan Consultants with invaluable market insights, strategic advice, and recommendations on your business venture.
Market Research is essential for the survival and growth of your business. It enables you to improve the competitive nature of your business and reduce your risks. Far too many companies embark on projects or ventures without proper market research. Good entrepreneurs are, in fact, risk minimisers rather than risk-takers, and market research is the primary tool that enables you to reduce risks. Our team can conduct desktop market research across most countries, industries, and markets at a fraction of the price it would cost you to engage a primary market research consultancy.
Each Professional Business Plan must include Financial Forecasts.
With our unique Financial Projections service, you can confidently communicate your idea in numbers. See your data come alive with our sharp and accurate charts and management dashboards for all key reports – expense, revenue, payroll, and capital.
No prior business experience or not good with numbers?
No problem. With JTB Consulting, you don't have to worry about navigating complex spreadsheets. Whether you are starting a business or are already operating, we've got you covered with our extensive forecasting options. Get accurate Excel models and reports for all business areas and evaluate your company's financial standing. We will accurately design and calculate all your financial reports, including:
The story you tell about your idea, team and concept is what will ultimately determine if your Pitch Deck is appealing or not.
Existing companies primarily use Pitch Decks to convey a new project to stakeholders, while startup companies use it to present a new business idea.
A Pitch Deck (in cases referred to as a Prospectus) is a brief presentation (created using PowerPoint) that provides your audience with a professional overview of your Professional Business Plan. You will generally use your Pitch Deck during face-to-face or online meetings with potential investors, customers, partners, and co-founders. If your audience doesn't have the time or inclination to read through a lengthy Business Plan, an Investor Pitch Deck will most certainly be the best alternative.
Want to see some past examples of our Quality Work? Then visit our Pitch Deck Examples page for more information.
JTB is so much more than just a Business Plan Company.
Commonly, businesses that have not found a business coach or a mentor haven't done so because they believe it's a costly relationship they can't afford. The truth is, this is a relationship that you cannot do without!
As an entrepreneur, you started as a specialist: You had a great idea for a business, and you launched. As a newfound business owner, you're now stuck with the job of the generalist. This can work for a while, but you'll soon realise that you don't have time to stay on top of all the things you need to do or challenges too complicated for your experience. You can continue to wing it, or you can get some help.
As SME Coaches, we help your business tackle specific tasks and objectives. The relationship with a business coach is most often short term, but we help set the targets and determine the number of sessions needed to meet your goals. Our SME Coaching and Consultation Sessions can be conducted face-to-face, via telephone, or Video.
We offer a world-class Tender Writing and Proposal Writing service to local and international clients.
If you've got an important tender or proposal opportunity coming up, we'll apply our combined experience of nearly 40 years in tender writing and management to help you win. We've managed and written hundreds of tender and proposal responses since 2006, helping our clients to win tens of millions of Rands in new business.
70% of our tender clients win or are shortlisted.
Savvy business owners understand that winning a tender or proposal can change their business' future. Whether you have the opportunity to respond to a government tender or to a request for proposal for a new business contract from a publicly listed or privately owned organisation, success can be the difference between sleepless nights and long-term financial security. It also looks great to have a major contract in your client list for your own marketing.
Our clients often have very limited time available. Some have tendered before but without success. Others are new to tendering and don't know where to start. Whatever their circumstances, they seek our expertise and guidance on writing compelling tenders and proposals to maximise their opportunity for tender success.
Writing tenders and writing proposals, however, is a daunting task for any organisation that isn't used to the process. Submitting successful tender responses is time consuming. It requires careful planning from the beginning. Your tender or proposal response must align with what the potential client is looking for and the best way to do this is to identify your key selling points. And there's often considerable compliance requirements to address, especially for government tenders. Even for those who regularly tender for new business, the process is challenging.
We write Bankable Business Plans. Understand the most vital aspects to consider when deciding which Business Consulting Services Company to partner with.
A Business Plan is an integral part of your entrepreneurial journey, and is perhaps the most critical document you will ever need. Not only will you use it as a strategic guideline to manage your business, but you will need a Business Plan to present to various stakeholders, including banks, funders, suppliers, landlords, potential shareholders, investors, and many more. So, sifting through all the Business Plan Consultants and deciding who to partner with will be one of the most important decisions you'll ever make.
Enquire about our Business Planning and Business Consulting Services today.
"Going into business without a business plan is like going on a mountain trek without a map or GPS support – you'll eventually get lost and starve!"
Kevin J. Donaldson | CEO of Real Wealth Solutions, Bestselling Author
"Proper business planning demands that you focus on the self-interest of the customer at all times."
Brian Tracy | Public Speaker and Self-Development Author
"I knew that if I failed I wouldn't regret that, but I knew the one thing I might regret is not trying."
Jeff Bezos | Founder and CEO of Amazon
"To be successful, you have to have your heart in your business, and your business in your heart."
Sir Thomas Watson | Former CEO of IBM
"There's no shortage of remarkable ideas, what's missing is the will to execute them."
Seth Godin | Author, entrepreneur, public speaker
"I talk a lot about taking risks, and then I follow that up very quickly by saying, take prudent risks."
Irene Rosenfeld | Former Chairman and CEO of Mondelēz International
"A pessimist sees the difficulty in every opportunity; an optimist sees the opportunity in every difficulty."
Sir Winston Churchill | British Prime Minister from 1940-1945 and 1951-1955
There are only 24 hours a day, and as a business owner, you need all the time you can get!
According to SME surveys, 81% of business owners work at night, and 89% work on weekends, with an estimated 48% of the workday spent doing tasks with little to no value. Moreover, 30% of a business owner's time is spent handling unforeseen interruptions.