Business Planning Strategy is unavoidable as a vital part of an entrepreneur's journey. We often hear about business plans in the context of early-stage companies; however, constructing excellent business plans is difficult and time-consuming, so many entrepreneurs avoid them. But is this a mistake?
While most people may be aware of the "soft" arguments for and against writing a business plan, in this article, Dr Thommie Burger, Founder of JTB Consulting, takes a data-driven approach to addressing the debate. In it, he finds strong evidence to support the notion that writing an excellent business plan is time well spent.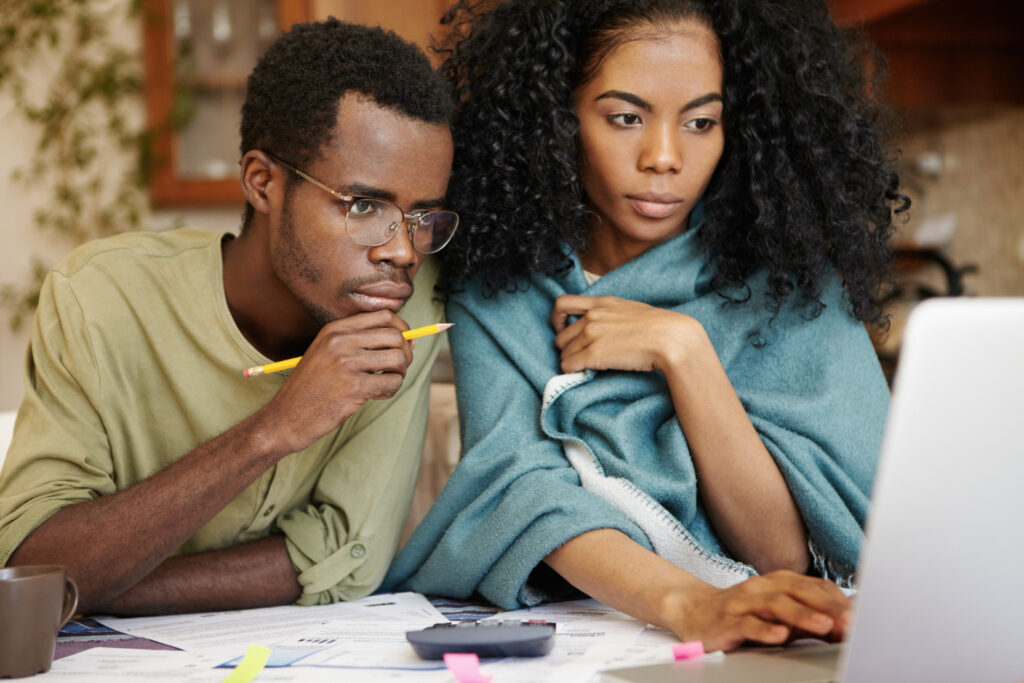 Strong, data-driven evidence suggests that business plans generate positive ROI on time and money invested in writing them.
Individuals who write business plans are 2.5x as likely to start businesses.
Business planning improves corporate executive satisfaction with corporate strategy development.
Angels and venture capitalists value business plans and their financial models.
Companies who complete business plans are 2.5x as likely to get funded.
A back-of-the-envelope ROI calculation shows that early-stage companies can expect significant ROI in business planning strategy, perhaps as much as 5,000%.
Even if a small-scale early-stage venture seeking just R5 million in funding capital spent almost R50,000 on business planning strategy and business plan writing and another almost R50,000 on capital raising, it should still expect to "break-even" on a probability-weighted basis.
Larger early-stage ventures enjoy extraordinary probability-weighted returns on investment from business planning. Because the target net capital so greatly exceeds the money spent on business planning, the prospective ROI is huge.
Business planning is critical. There are four common elements to an excellent business plan.
Company Overview: An explanation of why your company is relevant and the need you are addressing.
Market Overview: A description of the state of your market and its important trends, a detailed description of your customers, and your current competitors and their advantages.
Product/Service Overview: A description of your product(s), how they compete with other brands, why they are needed, and why customers will pay a fair economic value.
Financial Projections: Three thorough financial plans with conservative, moderate, and optimistic assumptions.
The business world has long debated the topic of Business Planning Importance, and most involved understand the "soft" arguments. However, this article delves into the data to conclude that writing an excellent business plan is time well spent.
Expert Opinions Support the Value of Business Planning Strategy:
Individuals who write business plans are 2.5x as likely to start businesses.
Business planning strategy improves corporate executive satisfaction with corporate strategy development.
Angels and venture capitalists value business plans and their financial models.
Companies who complete business plans are 2.5x as likely to get funded.
Business Planning Importance #1: Individuals who Write Business Plans are 2.5x more likely to become Entrepreneurs
Many people have business ideas throughout their careers, but often, these ideas never come to fruition or get lost amidst our daily obligations. Interestingly, studies support that those who write business plans are far more likely to launch their companies. For example, data from the Panal Study of Entrepreneurial Dynamics suggests that business planners were 2.5x as likely to get into business.
The study surveyed more than 800 people across the United States who were starting businesses and concluded that "writing a plan greatly increased the chances that a person would actually go into business."
Of course, the causation of this phenomenon is hard to pin down. There are several possible reasons why this correlation between writing business plans and starting a business may exist. But William Gartner, Clemson University Entrepreneurship Professor and author of the Panal Study, believes that "'research shows that business plans are all about walking the walk. People who write business plans also do more stuff.' And doing more stuff, such as researching markets and preparing projections, increases entrepreneurs' chances to follow through."
Business Planning Importance #2: Business Planning Improves Corporate Executive Satisfaction
Another important way business planning strategy can provide tangible help is by aligning everyone in an organisation with the vision and strategy going forward. And this, in turn, has important ramifications on corporate executive satisfaction. A McKinsey & Company study surveyed nearly 800 corporate executives across various industries confirms this conclusion. McKinsey found that "formal strategic-planning processes play an important role in improving overall satisfaction with strategy development.
That role can be seen in the responses of the 79% of managers who claimed that the formal business planning strategy process played a significant role in developing strategies and was satisfied with the approach of their companies, compared with only 21% of the respondents who felt that the process did not play a significant role.
Looking another way, 51% of the respondents whose companies had no formal process were dissatisfied with their approach to the development of business planning strategy, against only 20% of those at companies with a formal process.
Business Planning Importance #3: Business Plans and Their Financial Models are Valuable to Angels and Venture Capitalists
Many entrepreneurs eventually need to raise outside capital to grow and develop their businesses. In my experience, a business plan maximises the chances of raising money from external investors. A well-written plan helps investors understand your business and your vision and shows them that you've taken the time to carefully assess and think through the issues your business will face, as well as the more detailed questions surrounding the economics and fundamentals of your business model.
Business Planning Importance #4: Companies Who Complete Business Plans are 2.5x as Likely to Get Funded
Following the section above, if business plans are useful to outside investors, these are, therefore, likely to also increase one's chances of successfully raising capital. A study by Palo Alto Software confirms this hypothesis. The study showed that although 65% of entrepreneurs had not completed business plans, the ones who had been twice as likely to have secured funding for their businesses.
This study surveyed 2,877 entrepreneurs. Of those, 995 had completed business plans, with 297 of them (30%) having secured loans, 280 of them (28%) having secured investment capital, and 499 of them (50%) having grown their businesses. Contrast these percentages with the results for the 1,882 entrepreneurs who had not completed business plans, where just 222 of them (12%) had secured loans, 219 of them (12%) had secured investment capital, and 501 of them (27%) had grown their businesses.
These results led the authors to conclude that "Except in a small number of cases, business planning strategy appeared to be positively correlated with business success as measured by our variables. While our analysis cannot say that completing a business plan will lead to success, it does indicate that the type of entrepreneur who completes a business plan is also more likely to run a successful business."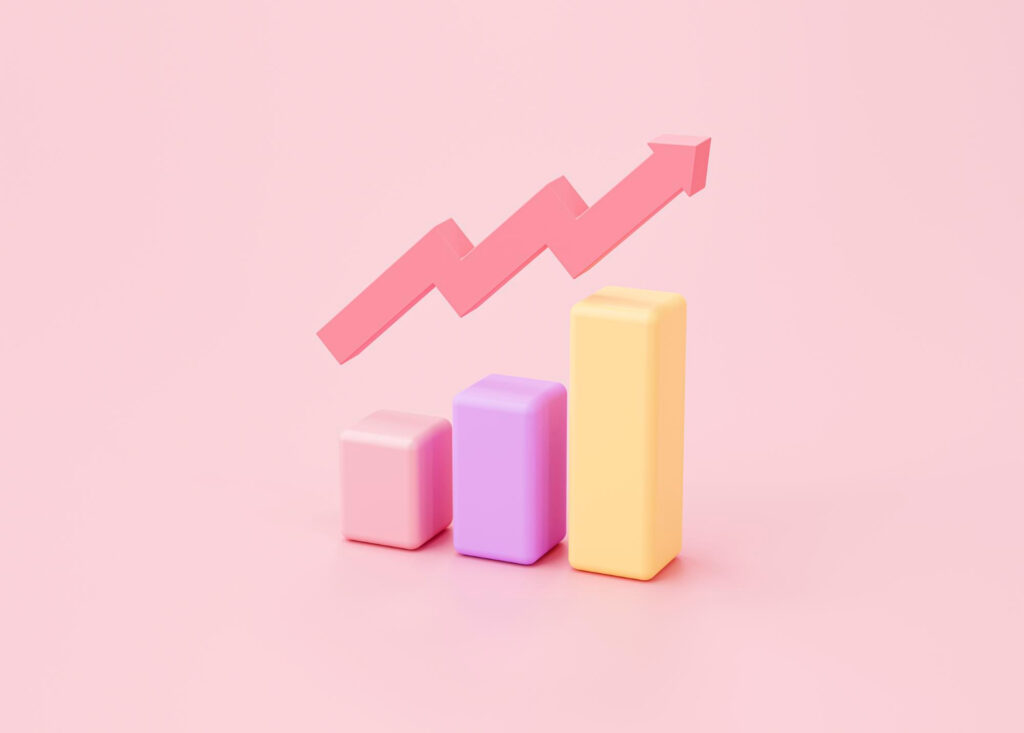 Business Planning Importance #5: Calculating the Return on Investment for Business Planning
The data and studies outlined above clearly prove something I have understood throughout my career. Nevertheless, I still often find that startups struggle with putting together a business plan, particularly with the option of hiring an outside professional to help them do that. As such, I quantified the ROI of such an activity, using data and numbers based on my years of business consulting.
Need to Hire a Business Plan Writer? First, read our advisory article entitled 7 Helpful Tips to Hire a Business Plan Company.
Even a small-scale early-stage company can "afford" to pay a Business Plan Expert R20,000 to create a business plan and design an internationally accepted financial projections model, at worst "breaking even" on the investment.
Larger early-stage companies can expect significant returns on investment in business planning strategy, perhaps as much as 5,000% (50x the amount invested).
Diving into the analysis, my inputs included:
My professional experience with writing business plans. I have spent 40 – 200 hours creating each business plan I feel comfortable sharing with founders, advisors, and investors.

I have spent, on average, 20 hours communicating with investors per round of financing for early-stage companies. Also, for companies using "brokers" to assist with capital raising, commissions may run as high as 10% of capital raised. Therefore, for

this analysis, I assumed that an early-stage company would need to spend the greater of either: The Business Plan Fee for a Business Plan Writer (R20,000 to R100,000) for one round of financing

or a

10% Broker Fee of the amount of capital targeted.
My analysis illustrates the following:
Early-stage companies should expect to spend R20,000 to R100,000 on business planning, including financial modelling.
Early-stage companies should expect to spend R50,000 to R200,000 in time and money on gathering supporting documentation, conducting feasibility studies, and applying for financing (brokerage) of between R1 million and R5 million.
The total investment, therefore, ranges between R70,000 and R300,000 to secure a loan of between R1 million and R5 million.
Even if a small-scale early-stage venture seeking just R1 million in financing had spent almost R300,000 on business planning strategy, capital raising, feasibility, and general market research, it should still make a decent return of 2.3x (R1 million minus R300,000) as a worst-case.
The value of business planning strategy and seeking the guidance of a Business Plan Expert can't be overstated. So what are you waiting for?
Something a Little Bit Extra ― Choosing a Business Plan Writer.
Business Plan Writers can be valuable partners in your startup and business growth journey. Behind every successful business, there is often a well-written business plan. If executed correctly, Business Plan Writers can play a key role in identifying critical risks and mitigation strategies and providing invaluable market insights.
However, Business Plan Writers should not just merely "write" a business plan on your behalf. Writing a well-crafted and bankable business plan is a challenging job. If your time is limited or you require the expert insights of a third party, it is recommended to hire a professional business plan writer who will write the best possible plan for your business. Here are 7 helpful questions that you may ask available Business Plan Writers, who, once you have chosen one, will assist in putting your plan together.
#1 Hiring an Experienced and Qualified Business Plan Writer is Vital?
Ask for details about the person's experience, the type of plans they have written in the past, and their work and educational background. You must hire someone who has proven past experiences. For example, if you are going to open a restaurant startup, your business plan writer must have experience writing plans for that industry.
Read More: Faced with Business Failure? 5 Critical Things to Consider Before You Close Shop!
#2 Where are the Business Plan Writers based?
Time Zone differences and Language Barriers can cause communication issues when working together. You will need someone who understands your demands and is compatible with you while writing the business plan.
#3 Will the Business Plan Writers include Market Research in the Business Plan?
Every business plan demands well-done market research. Market research shows your market's size, target audience, potential competitors, etc. It also offers you a clear idea of the SWOT Analysis of your business. Therefore, you can expect to find reliable data from this portion of the plan.
#4 How do the Business Plan Writers keep up with new Business Trends?
Good Business Plan Writers must keep up with recent business trends. They must understand the industry and ongoing trends and have enough experience to write a business plan. You should hire someone who knows what is happening and new transformations in the given industry or other following industries.
#5 What Testimonials or Endorsements does your Business Plan Writer have?
Your Business Plan Writers' reputation should be reliable enough to give positive outcomes. Therefore, you should ask for testimonials, review referrals, or endorsements to provide you with his performance history. Then, you can decide whether to hire him or not. Here are our company's Testimonials, JTB Consulting's 5-Star Reviews on Google Business, and Professional Recommendations on LinkedIn.
#6 How Does the Business Plan Writer Create Cash Flow Projections and Financial Forecasts?
Good business plan writers must use their past financial information and industry insight of similar businesses as a foundation to create cash flow projections and financial forecasts.
#7 In which format will Business Plan Writers deliver your Business Plan?
Ask your business plan writer how they will deliver your business plan – in an editable (MS Word) document, a high-quality pdf, or any other format. Can that format be shared with business partners, or is it possible to ask for multiple document formats for more convenience?
These are just some questions you must ask potential Business Plans Writers before deciding who to partner with. This will help you to get the best possible outcome for your business.