You've heard it before, and you'll hear it again. As an entrepreneur, you need to create a business plan to get funding for your startup. Business Plans for Funding remain, in South Africa, one of the primary reasons for drafting this vital document. You see, you need capital for your business idea to take off.
Lots of capital (especially if you don't have a rich family member or inherited a truckload of money you can part with). And that usually means getting an investor or two on board with your plans. But how? If you struggle with developing an effective business plan that will convince any potential funder to trust you with their hard-earned cash, read on…
There are many reasons investors decline a pitch meeting request from startups they receive through an intermediary, such as an accelerator program or venture fund manager. One of the top reasons is the quality of the presentation document – in other words, the business plan. Why? Because it is a strong indicator of whether or not this particular startup has what it takes to succeed.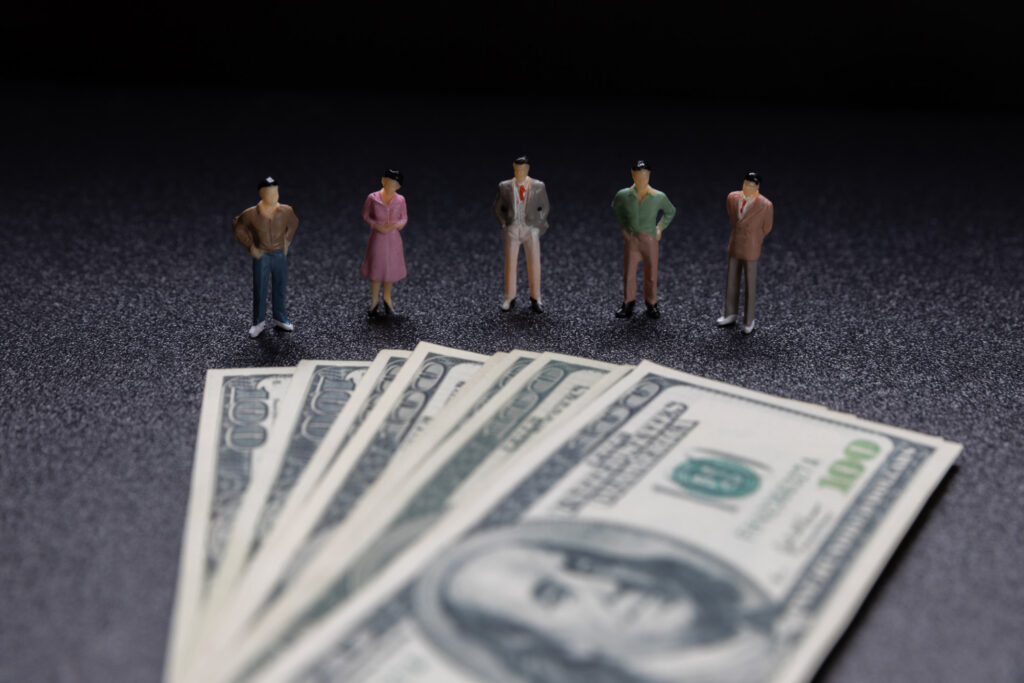 What is Considered Good Business Plans for Funding?
Exceptional business plans for funding remain a critical source of information for investors, as well as a source of inspiration for your management team. It should consist of an executive summary, a table of content, an introduction, a market analysis (and SWOT analysis), a product or service description, a go-to-market strategy, financial projections, and a list of references. The executive summary should be no longer than five pages and is the first section investors will read.
This section aims to provide a brief overview of the entire business plan. It should be written engagingly and leave the reader wanting to know more. The table of contents should appear at the beginning of the plan and list all sections included. This helps readers navigate the plan, making it easier to skim. The table of contents should be consistent throughout the plan and written in bold lettering.
The introduction should provide context to the plan by outlining the current state of the industry, the problem that is being solved (with data to support this), a brief explanation of the target market and the solution that is being offered, and a glimpse of the go-to-market strategy, and the financial projections for the next 3-5 years.
7 Steps to Create Convincing and Compelling Business Plans for Funding
You must follow a proven framework to create effective business plans for funding that will seal the deal with potential investors. Here are the seven steps to creating compelling business plans for funding:
Create a visual business plan – While a written business plan is still important, a visual plan will give your potential investors an idea of what your business looks like. This will help you visualise your business, and it will help your investors visualise your business.
Create a SWOT analysis – The SWOT analysis is a classic business plan component that allows you to identify your business strengths and weaknesses and the opportunities and threats your business faces. You should understand the components of the SWOT analysis before creating your business plan.
Focus on the problem you're solving – In your market analysis section, you need to focus on the problem your product or service solves. You must also provide data to support the problem's significance to warrant a business solution.
Understand the competition – Whatever market you're in will always be competition. Even if you're the first to market with a particular product or service, there will still be alternatives your customers could choose to use. As part of your business plans for funding, you must show a firm understanding of the competitors you will face.
Use a strong narrative – The narrative voice in business plans for funding is the voice of your business. It is the way your business communicates to potential investors. You need to be consistent and authentic throughout the plan. Otherwise, you'll come across as insincere or unsure. Every word in your business plan should be deliberate. You also need to be passionate about every word you write.
Arouse curiosity in your reader – Your business plans for funding need to leave the reader with a burning desire to know more about your business. It needs to arouse curiosity, and curiosity alone can lead your investor to invest in your business.
Create a sense of urgency – Investors don't hand over their money impulsively. Instead, they carefully consider their options and choose their investments wisely. Therefore, you need to make them feel like your business is the only option to consider.
4 Elements of Successful Business Plans for Funding
Problem – The problem your business is attempting to solve must be significant enough to warrant the creation of a business. It must be pervasive enough to affect a large number of potential customers. Finally, there must be enough data to support the significant problem to warrant a business solution.
Market – The market you're attempting to enter must be large enough to warrant the creation of a business. It must be lucrative enough to generate enough revenue to sustain the business. Market Research is vital. But what if you only have a limited budget? Let JTB guide you in our article Starting Up? Have a Limited Budget? Use These 5 Market Research Techniques.
Solution – Your business's solution must be robust enough to solve the problem. There must be enough data to support the fact that the solution is robust enough to solve the problem.
Financials – The financial projections included in business plans for funding must be credible enough to warrant investment. There must be enough data to support the projections included in the business plan.
3 Tips to Create Solid Business Plans for Funding
Be authentic – Investors can smell a fake a mile away, and if your business plan doesn't feel authentic, it's highly unlikely that you'll get the funding you're looking for. So instead, focus on compellingly presenting the facts.
Be passionate – Investors want to see passion and enthusiasm behind your business. They want to see that you're genuinely excited to make your business a reality. They want to know that you'll do whatever it takes to make your business successful.
Be consistent – Your business plan should be consistent across different sections. For example, you should use the same tone of voice throughout the document. You should present the facts in the same way. Your visual elements (diagrams and charts) should also be consistent.
Conclusion
A business plan is the best way to get funding for your startup. To get the funding, you need a strong business plan showing investors how to use the money and what you will do with it.
To create a good plan, you need to know your competition, research the market, know your customers, know what you want to achieve, and have a good management team behind you. When you have all these things in place, you can create a strong business plan that will get investors excited about your idea and get them to invest in your company.