Dear Entrepreneur and Business Owner. Having a new business idea is great! But, without a business plan or using a generic, cookie-cutter business plan template, a business is essentially rudderless, and day-to-day activities are likely to be haphazard and reactive. Over the past five years, we at JTB Consulting have seen a massive uptick in the number of Scam Consultants operating in South Africa. And our clients pay the price!
Scam Consultants in South Africa is No Joke!
Unfortunately, several "Business Plan Consultants" promise the world when they merely use a Generic Business Plan Template or Business Plan Software (e.g. Business Plan Pro) to generate an off-the-shelf document that takes the consultant a few hours to complete.
If you take a look at some of the examples of past work they did, you will see that these examples are, in fact, extracts of the abovementioned software being used. So, you are paying someone to take the information you send them and copy and paste this into a pre-designed format or template. Where is the strategic value in that? No wonder these companies can charge so little for their service.
So please be careful when deciding which Business Plan/Scam Consultants to contract to complete your Business Plan. Unfortunately, many individuals are operating in the South African market that is out to make a quick buck with minimal effort.
Scams 2022, Scams in South Africa, and Con Artists. Read more here 👉🏼 What the So-Called Scam Business Plan Experts Don't Tell You (You Could Lose R10,000+)!
Some of these 'Consultancies' have full-time jobs and only write Template-Driven Business Plans on the side. Most of them don't even have a day's experience in Entrepreneurship, Business Management, etc.
Con-Artists and Scam Consultants are common problems worldwide ― companies offer services but never deliver. I have personally seen this trend in South Africa over the last 17 years. Unfortunately, many Business Plan Consultants claim to be the best or the leaders in the industry but never deliver on these claims.
With the continuous occurrence of existing and new Scam Consultants operating in South Africa, I felt it my personal duty ― as a fellow entrepreneur ― to not only provide factual guidance as to what you need to look out for to avoid being conned but to furthermore provide you with JTB Consulting's 30-Point Service Guarantee ― approved by me personally, and extended to all Prospective Clients.
Your Partner in Business Planning. Dr Thommie Burger ― Feel Free to Contact me on LinkedIn if you have any questions.
JTB Consulting's 30-Point Service Guarantee
JTB Consulting Offer You the Following Guarantees:
1.) Since 2006, we have established ourselves as a Leading Business Plan Consulting Partner to South African entrepreneurs and companies (start-up and existing). We have compiled hundreds of Business Plans on behalf of clients. Our team has experience compiling Business Plans and Commercial Proposals for start-up businesses (seeking as little as R100,000 in start-up funding) and complex local and international projects and/or established companies (seeking more than R1 billion in investor funding).
2.) Since JTB Consulting's establishment, we have assisted many new and existing companies in writing expert Business Plans that attain results. Our focus is on providing customer-specific solutions. We do not offer an "off-the-shelf" service as we strongly believe walking side-by-side with clients throughout the Business Plan Writing process is vital. We believe in personal contact and truly establishing a long-term business relationship with you.
3.) As an additional value-added service, we can provide our Clients with a Business Plan Pitch Deck designed according to international best practices. A Pitch Deck is a brief presentation (created using PowerPoint) to provide your audience with a professional overview of your Business Plan. You will normally use your Pitch Deck during face-to-face or online meetings with potential investors, customers, partners, and other stakeholders. The Pitch Deck can be created at an additional fee after the Business Plan has been completed.
4.) We are more than willing to provide our Clients with Examples of our Quality Work. At a Client's request, we can provide a few examples of past Business Plans we have completed for both Local and International Clients. This transparency on our part should greatly assist Prospective Clients to evaluate the Quality of JTB Consulting's work for themselves. Scam consultants and con artists won't be willing to show examples of their work.
5.) We have achieved a high level of customer satisfaction and exceptional success rate not only because of the quality of our service delivery and the documents we produce but also due to our personal approach to each and every client. We are a proud, honest and open-minded company delivering professional service. Our highly-experienced team is committed to offering exceptional and professional service to all our clients. This isn't an empty claim. Look at our Google 5-Star Reviews and LinkedIn Recommendations. Our clients speak for themselves.
6.) Clients can rest assured that our Business Plans are written in line with the extremely stringent criteria of both local and international investors, i.e. Angel Investors, Venture Capitalists, Commercial Banks (e.g. ABSA, Nedbank, Standard Bank and FNB); Small Business Finance Institutions (e.g. SEFA and Business Partners); and Government Funding Institutions (e.g. IDC, NEF, and DTI). Our Business Plans are Bank and Investor compatible and are designed to serve as an excellent model and management tool as our clients develop and grow their businesses.
7.) We do not sell products. We sell a unique and bespoke service that will bring value to your business venture/idea. Most people underestimate the time it takes to write a new, comprehensive, customised business plan for every client. We, therefore, do not offer discounts. Beware of the individual/company that consistently uses discounts and "being the cheapest service provider" as their claim to fame and marketing message. Buying a Service is different from buying a Product.
The age-old saying "if you pay peanuts, you get monkeys" has never been more relevant. Writing a business plan in a consultative approach and truly partnering with a client to reach a mutual goal takes time, extensive experience and know-how. And this comes at a cost.
8.) We have experience dealing with all types and sizes of companies; small companies, international companies, government institutions, JSE-listed organisations, and many more.
9.) We have experience across all industries. Our team has extensive experience in Human Resources, General Management, Sales Management, Marketing and Operations Management. Further experience is in Strategic Management, Entrepreneurship, Small Business Management and Business Development.
Our team boasts vast knowledge of South African business practices and has successfully assisted customers across South Africa in Business Plan Consultation. Our customers operate across various industries, including ICT, Logistics, Marketing, Manufacturing, Hospitality, Healthcare, Insurance, Construction, Mining, Advertising, Public Enterprises, Public Relations, Technology, e-Commerce, m-Commerce, Business Services and Retail.
10.) Our Founder holds an MBA and Doctorate Degree in South African Entrepreneurship, International Business Management, and General Management.
11.) We write Business Plans and provide related services. We are not a 'Jack of All Trades' type of company. Our experience in writing unique business plans. We are the leaders in Business Plan Writing. Beware of companies that provide business planning as one of their services.
Why would you partner with an individual/company that offers business plan writing as one of their services, along with services that have no relevance to entrepreneurship/business planning? Partnering with a Specialist is better than partnering with a Generalist. Jack of all Trades, Master of None ― is that what you as a client really want?
12.) We are the undisputed Leading Business Plan Company in South Africa. Unfortunately, most 'so to speak' Business Plan Consultancies in South Africa make this claim. To claim to be a Leader and Specialist in a specific discipline/service/field is not merely including such a claim on your Website and marketing material. No. Research has shown that to call yourself a Specialist, you need at least 10,000 hours of experience in such a discipline/service/field.
To be a Leader, you need to offer True Value, have a Tangible Value Proposition, Know Your Market Inside-Out, Lead the Market Through Consistent Quality and Excellent Service Delivery and Have a Substantial New Client Base obtained through referrals and Word-of-Mouth! So, ask yourself: "Do I want to work with a Leader and Specialist or rather a Follower and Generalist"?
13.) All our Website Copy is original and protected under copyright; we have taken more than 10 years to develop our website, copy, design, and layout.
14.) Our Founder, Dr Thommie Burger, is personally involved in all projects and no Business Plan is released before he approves it.
15.) The Founder can personally answer any questions, whether these questions are via email or telephone. You are welcome to arrange a free consultation via telephone or Zoom with our Founder (Dr Thommie Burger), where we can discuss your full business needs to ensure we put your mind totally at ease. No commitment fee.
16.) JTB Consulting CC is a registered company in South Africa with registration number 2008/120088/23.
17.) JTB Consulting CC has a legitimate corporate bank account.
18.) Professional recommendations and client testimonials received via LinkedIn and our Website are transparent, with contact details of these past clients available on LinkedIn. Partnering with a consultant with recent (up-to-date) client testimonials is better than partnering with a consultant with few or very few testimonials. Will scam consultants or con artists give you any contact details of past clients, so you can conduct your own due diligence?
And yes, as the client, you have all the right to contact these past clients as part of your due diligence. Unfortunately, once again, false testimonials are sometimes used by individuals/companies to sell their services.
Do your homework and remember; that the transparency of the individual/company is key. Beware of the individual/company unwilling to provide you with testimonials from previous clients they worked with (to support their claims of excellent service).
19.) We have a combined team experience of more than 100 years in Business Management, Strategic Planning, Market Research, Financial Modelling, and General Management.
20.) We have written Hundreds of Business Plans since 2006.
21.) We have experience working with clients across more than 25 Countries.
22.) We have experience successfully compiling Business Plans for Clients operating in more than 125 Industry Sectors and Markets.
23.) We provide free telephonic and email support/guidance throughout the project phase.
24.) We can take your "idea" and conceptualise it into a fully developed business ― even if you are unsure how or where to start.
25.) We ensure total confidentiality, discretion, loyalty and professional service throughout the management of your project. JTB Consulting has an already drafted Non-Disclosure Agreement that we can send to our Clients, which both parties can sign, thereby protecting the interests of the Clients we work with.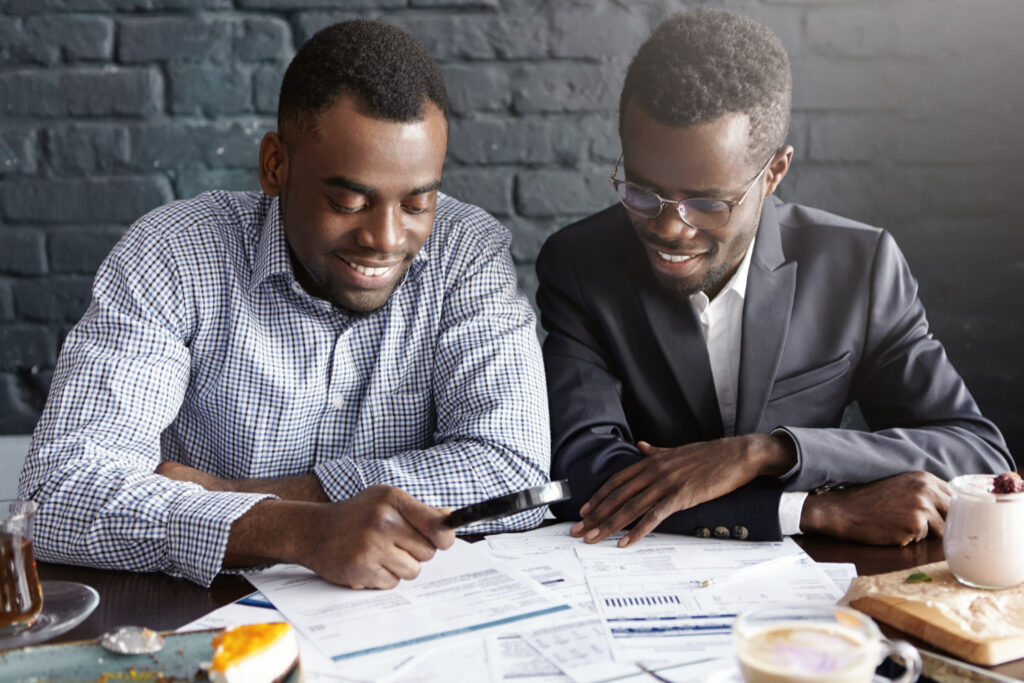 26.) There is nothing more important to us than the complete satisfaction of our clients. The quality of our service delivery, understanding our client's unique requirements, and over-delivering on our promises set us apart from our competitors. But don't take our word for it. View the range of Client Testimonials we've received from past clients: 98% of our clients would recommend our company.
27.) We never make a promise we can't keep. We are committed to saving our customers time and money by providing them with a professional and unique Business Plan Solution that attains results. As our client, your Business Plan will include everything that Local and International Investors require.
Our team's main objective is to provide high-quality and personalised service where every client receives an open and honest approach to service delivery, ensuring client satisfaction is maintained at every step. We are truly committed to delivering an exceptional, world-class client experience. We never make a promise we can't keep!
28.) Bankable Business Plans. We ensure that your Business Plan ticks all the right boxes and matches the standards suggested by funding institutions. All our Business Plans are customised and written according to the unique requirements of local and international banks and investors.
29.) Comprehensive (Desktop/Secondary) Market Research. Depending on your specific needs, we conduct comprehensive (desktop/secondary) market research on behalf of all our clients. A detailed market- and industry analysis reveals valuable information and facts on the market and competitors, clients, risks, opportunities and the overall attractiveness of the business venture. Our dedicated Market Research Team supports our Business Plan Consultants with invaluable market insights, strategic advice, and recommendations on your business venture.
30.) Our Success Rate. An independent survey conducted on behalf of JTB Consulting revealed that the Business Plans we compiled for our clients (which these clients submitted to banks and investors) had an immaculate funding approval rate of 71% (2010), 68% (2011), 70% (2012), 72% (2013), 73% (2014), 70% (2015), 75% (2016), 77% (2017), 79% (2018), 79% (2019), 76% (2020), and 80% (2021).
Our average funding approval rate of 79% is compared to an estimated industry average of only 7%. The survey focused on startup and existing companies operating in South Africa and abroad who applied for funding between January 2010 and December 2021.
Need further information and guidance? You can contact Dr Thommie Burger at +27 79 300 8984 or via email at hello@jtbconsulting.co.za. He is more than happy to help wherever he can.
Good luck with your ideas and new business venture! Do your own due diligence. Beware of Scam Consultants and Cheap Con Artists. Your business deserves more. Scams in South Africa will never stop. But you can make the right decision. If it sounds too good to be true, it most often is.
Scams 2023 is alive and kicking! Beware of Scams 2023. With all their scams in South Africa, con artists and scam consultants can easily be picked up on a search on Google or Hello Peter.
Tags: scam consultants, scams in south africa, con artists, scams 2023