Despite a challenging and competitive environment, small businesses in South Africa have various funding options, each with pros and cons.
There are several Business Funders in South Africa.
It's no secret that raising capital for a small South African business is quite a daunting experience. The journey is filled with thrills, scares, and many ups and downs. None of that should dishearten you, though, because however challenging the path to find funding may be, the reward of having a business to call your own is worth every headache and hurdle.
However, to prevent minor headaches from becoming major migraines as you enter 2023, we have summarised some of the most notable Business Funders in South Africa.
Once you've solidified your small business idea and compiled your Bankable Business Plan, the next thing is to raise the capital needed to bring that plan to fruition.
Despite the SME industry being a significant driver of employment in South Africa, small businesses face many challenges during the startup phase. According to the World Bank and International Finance Corporation (IFC), South Africa is ranked 39th globally for ease of doing business.
This doesn't bode well for a country that needs to recover from a weak economy, partly due to the COVID-19 pandemic, but, as we enter 2023, primarily due to the critical crisis at Eskom and the corruption in our government. It's estimated that 50% of small businesses fail within a year of launching, and 70% to 80% are estimated to fail within the first five years.
If you have a wealthy family member or friend who is just bursting to help you in any way they can, stop reading this article and go to them right now! But many of us are not blessed with a rich uncle or an unexpected inheritance, so we must find other ways to finance our small business ventures. Luckily, you can attain the funds in South Africa to become a business owner's success story. Read more in this article discussing just how SMEs can overcome their funding challenges.
Business Funders in South Africa #A ― Startup and Small Business Funding
Many Funders in South Africa have taken it upon themselves to help bridge the funding gap by providing solutions to Startups and SMEs.
Funders in South Africa ― SERV is a website that connects everyday South Africans to various professional business services. One such offering is connecting you with a business lender to raise funds for your small business. SERV only works with reputable, reliable sources. The small fee they charge you for their service is worth it, as you mitigate the chances of working with an untrustworthy lender.
Funders in South Africa ― Lulalend is a private firm aimed at growing South African SMEs. They have flexible repayment options, and with a loan range of R10,000 – R5 million, they are a smart choice for any new business owner.
Funders in South Africa ― iK-Cash Advance: If you already use an iKhokha card machine and have been trading with it for at least three months, this one is for you. iKhokha offers business cash advances at a flat repayment rate with no compound interest. After going through the application process and agreeing to the terms, your business cash advance will be in your bank account in 24 hours. Repaying an iK-Cash Advance is easy, as you would pay a percentage of your future card sales.
Other Small Business Funding entities (Funders in South Africa) include:
Retail Capital
Merchant Capital
Spartan Finance
Pollen Finance
Redtree Capital
DG Capital
Sureswipe
Chester Finance
Keitzman Finance
Bridgement
Fundrr
Cash Flow Capital
Profit Share Partners
Payabill
Business Fuel
Growth Capital
Betterbanc
The People's Fund
CapX Finance
Bright On Capital
Business Funders in South Africa #B ― Funders and Incubators
These businesses are set up to help individuals and companies start and run their businesses. Their services include providing finance as well as support. Some will offer only finance options, such as loans, while others want a stake in the business or a percentage of the profits and a say in managing the business.
Incubators help individuals and businesses grow and offer a range of services from premises to work, to finance, marketing support and mentoring.
Business Funders in South Africa ― Business Partners
Business Funders in South Africa ― Aurik Business Accelerator
Business Funders in South Africa ― The Innovation Hub
Business Funders in South Africa ― Digital Africa Initiative
Business Funders in South Africa ― Akro
Business Funders in South Africa ― South African Future Trust
Business Funders in South Africa ― GroFin
Some of South Africa's largest companies, such as mining companies, banks and telecommunication companies, also run incubators. These may run for a few months or a few years, so it is worth contacting them to find out about any incubator or development programmes.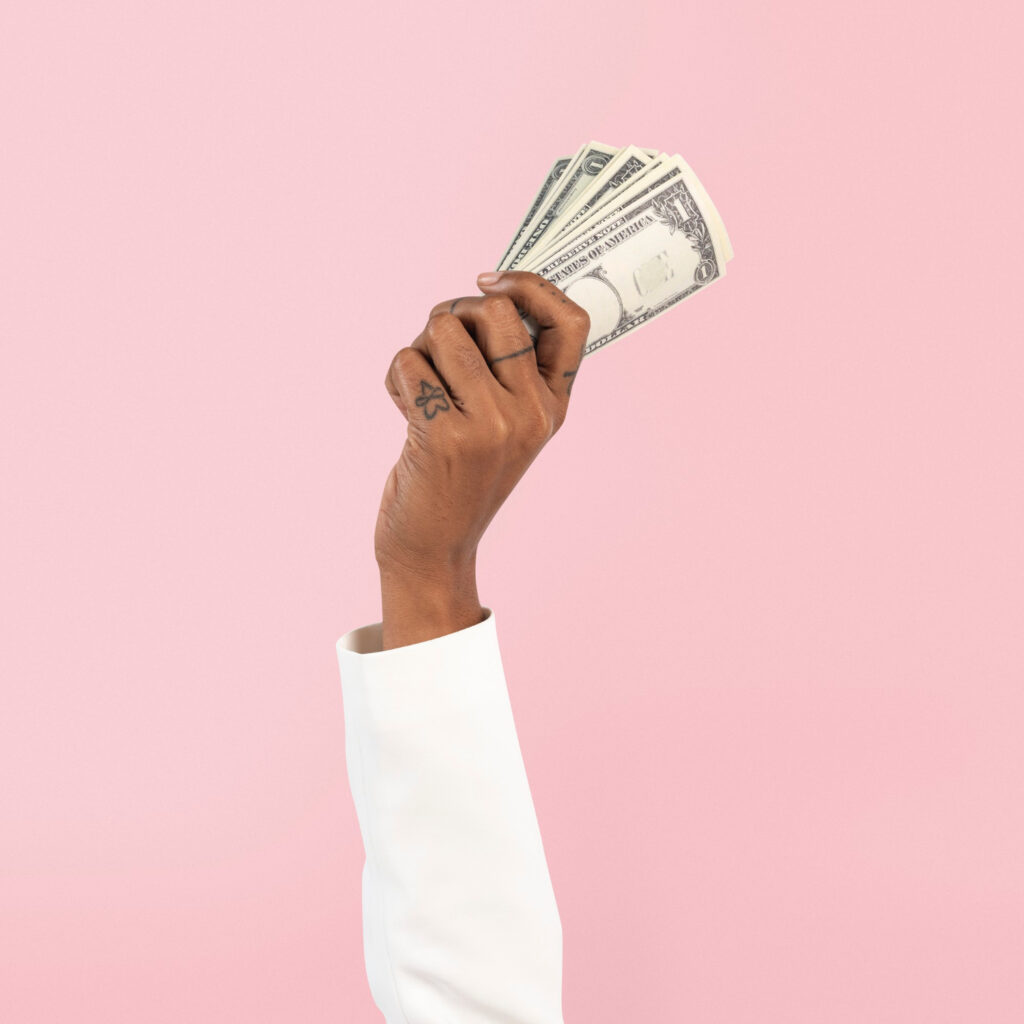 Business Funders in South Africa #C ― Angel investors
Angel investors are usually wealthy individuals who loan money to individuals and companies with business ideas they believe will succeed. You may be familiar with some international angel investors from television programmes such as Dragons' Den and Shark Tank.
They usually want a stake in the business, with many prepared to invest in businesses that have potential but don't qualify for a bank loan. South Africa has numerous angel investors, such as Jozi Angels. You can also find angel investors on the Investment Network. Remember, you are not limited to getting funding from South Africa only, so you can also investigate international angel networks.
Business Funders in South Africa #D ― Crowdfunding
South Africans have access to websites offering to crowdfund, from BackaBuddy to Thunda Fund, JumpStarter and Uprise. When registering or accepting offers, always find out if there are any additional costs you need to pay to access platforms, the exact terms and conditions of the finance and support offered, and any fee or commission payable to the platform.
Business Funders in South Africa #E ― Bank Funding for Startup Business
If you are starting a small business, you can approach your bank for a business loan. South Africa's large banks have small business departments with specialist small business consultants to offer advice and review funding applications.
Business Funders in South Africa #F ― Government Funding Agencies
No matter how many big corporations choose to invest in the country, the country's financial sector would crumble without small businesses. The South African government is well aware of this fact and has thus created programmes and campaigns to put money directly in the pockets of small to medium-sized enterprise (SME) owners.
SEFA: The Small Enterprise Finance Agency (SEFA) is solely tasked with helping startups and small businesses find the funds required to launch their operations. SEFA will offer a direct financial solution through several loan options or source one from external vendors. SEFA's loans start from as little as R500 and go as high as R5 million. The loans are repaid directly to the lender, an essential factor for a business sector often not part of the traditional banking system. The great thing about SEFA is that they have built many key partnerships and relationships in the financial sector so that you don't have to go through that arduous task.
NEF: To rebalance the scale and aid those who were previously disadvantaged, the National Empowerment Fund (NEF) provides financial assistance to primarily black-owned businesses. The NEF strives to build rural communities, and they have a heavy stake in new industry development. Guided by the Industrial Policy Action Plan, the NEF offers loans and funding to startups up to R10 million, with higher amounts under some of their other funding programmes, e.g., the Black Industrialist Programme.
IWF: The Isivande Women's Fund (IWF) is backed by investors to provide South African women with previously unavailable funding. They source loans for SA women who are business owners, making funding women-owned SMEs much less worrisome.
Other government funding agencies include:
Department of Trade and Industry
Industrial Development Corporation
Technology Innovation Agency
National Youth Development Agency
Some provincial and local governments and municipalities offer business support, such as the Gauteng Growth and Development Agency (GGDA) and the Western Cape Department of Economic Development and Tourism. You can approach your province or metro for support and follow them on social media, as they often announce programmes on these platforms.
You can also approach government departments such as the Department of Agriculture, Land Reform and Rural Development, the Department of Sports, Science, Art and Culture, or the Department of Tourism, depending on what's relevant to your business, as they often have programmes in their sectors. Remember, some of these entities offer small business grants in South Africa.
Business Funders in South Africa #G ― Venture Capital Finance
This is where private equity capital is used as seed funding for businesses considered high growth with high potential. You can access a detailed list of venture capital and private equity firms on the South African Venture Capital Association (SAVCA) website. Some funders will provide funds specifically for research and development, while others will help you finance your business, so your product is ready to market.
Something Extra ― More about the Topic of Funding for Startup Businesses and Small Business Funding South Africa
The one thing to remember is that small business funding, and startup business funding is designed specifically for small businesses. That means they do not follow the traditional banking model where a client would need to put up surety (collateral) to receive funds. Small business funding works so businesses that don't yet have the capital or assets to provide surety can still access funds using new-age technology. Depending on your needs and your type of business, there is a type of funding out there that suits you.
Many people will ask why it is expensive compared to traditional bank finance. The reason is that financers often rely only on technology to make credit decisions. They are essentially 'guessing' (using very complicated algorithms) how risky a business is. Often, they will extend business cash without any surety or collateral. That means these loans are riskier for lenders and, therefore, more expensive than a bank loan where there is always collateral on the table.
However, because of the advancement in technology and financers having experience in the South African market, the interest rate (or set fees) on small business loans is reducing. They are often the only (and best) solution for a small business desperate for cash to grow its business.
Should You Consider Small Business / Startup Business Funding?
Before you even explore funding options for your small business, you should ask yourself: "Does my business require funding?" There are a couple of questions to ask yourself to understand your needs and the current state of your business.
Is your business eligible? Unfortunately, funders don't just fund any startups. Very often, to be eligible for funding, your business should have traded for at least six months (showing revenues coming into your bank account), and you must have a monthly turnover of at least R30,000. You also need to show that your business is doing well (adequate cash flow, turn a profit, have clients, etc.).
What do you need the finance for? The most important question you should ask yourself is what the funds are for. This will guide your decision most significantly. If your finance is for growth, you need to ensure that the interest rate on a loan is not more than the potential return on investment that that money may yield. If it does, the loan will be costing you money. If your finance is for other purposes, you need to make sure that the monthly repayment due for that loan will be repayable with your current cash flow.
Something Extra!! The Purpose of a Business Plan.
The Purpose of a Business Plan ― Why You Should Write a Business Plan?
A good business plan is an essential part of any new venture. It allows you to explore every aspect of your business idea and helps you anticipate potential problems before they happen. When writing your plan, you should adopt the same mindset that an investor would have when reviewing your proposal. You should critically examine every aspect of your plan and determine its viability. The purpose of a Business Plan can be summarised in the following five steps:
The Purpose of a Business Plan ― Step 1: Research Your Target Market
When writing a business plan, you should research your target market extensively. To be successful, any new business must first understand its customers. You need to know your target market and why they would buy from you. You must also be able to identify the needs of your target market and how your business satisfies those needs.
One of the best research methods is to interview your potential customers. Get in touch with people who fit your target demographic and ask them questions about their buying habits and what they look for when purchasing products and services like the ones you plan to sell.
You should also read online reviews and talk with current and potential business partners similar to the types of businesses you want to start. By conducting this research, you'll understand your target market and what they want in a product or service like the one you plan to offer.
The Purpose of a Business Plan ― Step 2: Determine Your Company's Unique Value
Next, you should determine your company's unique value. You must identify what makes your company different from all the others. What do you do that makes you stand out among your competitors? What value do you offer that others do not? You must fully understand what it is that makes your company different. This must be inherent in your business. You cannot rely on something superficial like a catchy slogan or a flashy logo. It must be truly inherent to the core of your business.
For example, if you plan on opening a coffee shop, your value might be in providing your customers with a high-quality coffee experience. You might also offer coffee-related products for purchase, such as coffee gift baskets or coffee-making appliances.
The Purpose of a Business Plan ― Step 3: Estimate the Costs of Running Your Business
After you have determined your company's unique value, you must now estimate the costs of running your business. This includes overhead expenses like utility bills, payroll, and rent, more indirect costs like marketing and advertising and the cost of research and development for new products or services. You must be completely honest with yourself and understand that any new business venture will incur some startup costs.
There is no way around it. There are some ways, however, that you can minimise these costs. One of the best ways to do this is to find a cheap place to rent and then furnish it on the cheap. You can also minimise your advertising costs using social media, cheap or free online advertising, and word-of-mouth marketing.
The Purpose of a Business Plan ― Step 4: Create a Marketing Strategy
Next, you should create a marketing strategy. This is the plan you will use to sell your product or service. This marketing strategy must be consistent with the image you want your company to portray. It must also directly relate to the value you offer your customers. No marketing strategy works for everyone, so you must find the marketing strategy that best suits your target market. You must also put in the time and effort to ensure your marketing strategy is successful.
You will not see an immediate return on your investment, so you must be willing to put in the time and effort it takes to make your marketing strategy successful over the long term. No amount of strategising or marketing will help your business succeed if you are unwilling to work and see the results over time.
The Purpose of a Business Plan ― Step 5: Conclusion
Finally, you must write a conclusion to your business plan. You should discuss what you learned from your research, how your unique value relates to your customer's needs, and how your company's costs affect your ability to turn a profit. You must also discuss the marketing strategy you plan to implement and how it will help you achieve the success you want for your business.
To write a good business plan, you must be completely honest and understand that any new business venture will incur a certain amount of risk. There is no way around it. There are some ways, however, that you can minimise this risk. One of the best ways to do this is to create a business plan and follow it as closely as possible. A business plan is your roadmap to success. It allows you to explore every aspect of your new business idea and helps you anticipate potential problems before they happen.
Read more about South African Business Funders and South African Grants for Small Businesses.
Tags: business investors in south africa, small business fund south africa