Do you have a Professionally Written Business Plan? Congratulations, you are in a small minority. And if you have a Professional Business Plan, do you use it? And have you looked at it in the last few months? If the answer to these questions is yes, you need to read no further. However, most business owners who go through the trouble of partnering with a (Scam) Business Plan Expert have left it languishing on their bottom shelf, gathering dust!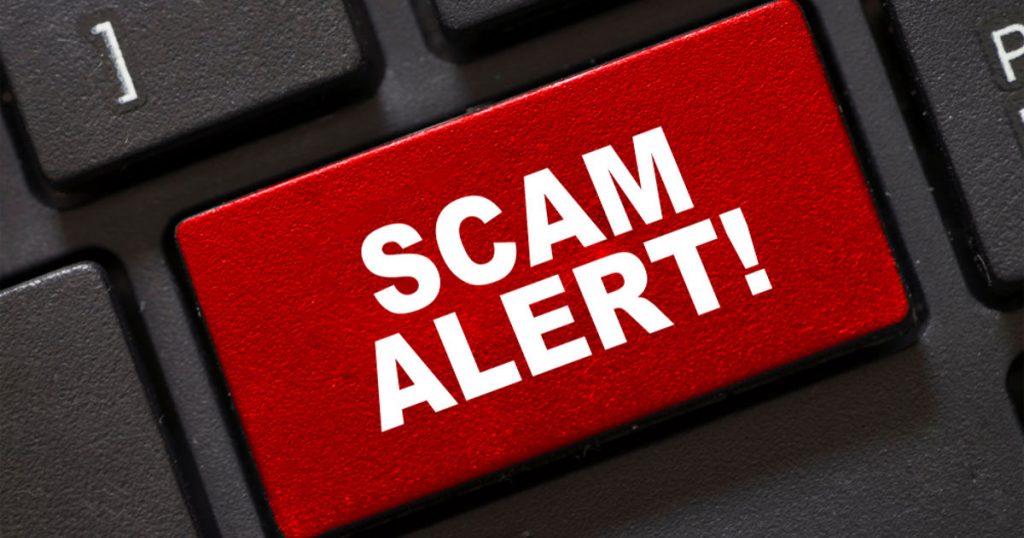 Scam Business Plan Expert vs. Honest Business Plan Expert. We Investigate.
Taking the time to engage the services of a Business Plan Expert will pay for itself many times over. The Business Plan Expert will force you to consider your business (whether a startup or an existing company). A Professional Business Plan will help your business get off to a great start and stay on track and will decrease your chances of making one of many fatal mistakes that can happen in business.
To make a Business Plan work in your business, you need an experienced Business Plan Expert to drive it, NOT a Template and NOT a Con Artist.
But, if, like most so-called Business Plan Experts in South Africa, they only use a 'Business Plan in a Box' or 'Business Plan Template' that they want you to buy, don't expect them to tell you this. Posing as a Business Plan Consultant and using Business Plan Software to churn out hundreds of business plans is the easiest way to make money.
No less than five so-called Business Plan Creators in South Africa use a combination of LivePlan, Business Plan Pro, and other Business Plan Software to write their clients' Business Plans. For as little as R200 per month, they have access to hundreds of US/European-based Business Plan Templates.
So, if you pay them R7,000 for a Business Plan, they will access a Template, change a few words here and there, update the Template-driven financials and present you with something they call Unique and Bespoke. What a business! That is R7,000 profit for a day or two's work.
That is why many fly-by-night Business Plan Consultants (aka Scam Consultants, Con Artists) enter the market. Sadly, prospective clients don't know this at the first engagement. Most of these scam Business Plan Consultants have the right websites, use the right terminology, and make empty promises.
Unfortunately, many startups look for a quick fix to a mammoth Business Plan problem.
A funder like IDC, Business Partners, SEFA or a private investor asked them for a Business Plan. With a limited budget, paying R7,000 for a promised (tongue-in-cheek) amazing Business Plan will do the trick. Until the same entrepreneur realised that an investor would laugh them out of the room when presenting this hogwash.
R0 in funding for the entrepreneur and lost credibility and R7,000 for the scam Business Plan Expert.
Need more Free Advice? Visit JTB's LinkedIn Page.
And a Business Plan is not a quick fix. To be effective, you can't just hand it to someone else.
It requires you to put in some effort. Not what a consultant wants to tell you. Once owners have prepared their "fill in the blanks" plan, they expect it to transform their business overnight just by its mere existence. But it doesn't, so the plan is left and forgotten.
We have seen numerous examples where clients come to us and show us the work of these scam artists based at our doorstep in South Africa. Some don't even make all the changes on their templates, leaving different company names in, forgetting to change the currency from US$ to Rand, using US English and not SA English, etc.
That's the beauty of being a scam Business Plan Consultant. You go to bed at night; your bank accounts are heavier than yesterday. The client you conned goes to bed unhappy, poorer, and has a tarnished reputation, knowing very well no investor would give them a 2nd chance at submitting their Business Plan.
Don't gloss over the flaws in your business. You will only be kidding yourself. Even if you prepare your Business Plan yourself (without a Business Plan Specialist), get someone else involved to keep you honest! Looking at examples of what others have done can help, but your business will have different strengths and weaknesses and operate in a different marketplace. And lastly, make sure any off-the-shelf product you choose will show you how to implement your Business Plan into your business.
Business Planning is not an easy process. It takes time and commitment. It is literally like writing a mini-MBA thesis. You don't just do it once. But unfortunately, this is not what business owners want to hear and what most Business Plan Consultants won't tell you because it might cost them a sale.
But the rewards from a well-implemented Business Plan are often worth your investment.
Something Extra ― Our 6-Step Checklist When Starting a New Business in 2023
Here are six easy steps that will help get you on the road to success in starting a business in South Africa:
Starting a Business in South Africa ― Step 1: Know your strengths and weaknesses (Get insights from a Business Plan Expert who can take you through a detailed strategic SWOT analysis).
Successful entrepreneurs are not perfect; they can work around their weaknesses and make the most of their strengths. So before you start your own business, you need to know and understand your strengths and weaknesses. This can be anything from your decision-making ability, skills and experience, contacts, and attitude.
For example, honesty and integrity are extremely important to you and are essential to running a successful business, but you have a weakness for always being late paying your bills. You must find a way to change that before starting your own business. You might not be able to change how punctual you are, but you can change how you deal with others. You might set up a regular payment plan with your creditors so they don't have to wait for their money. This way, you're still being honest and conscientious but not holding up other people.
Starting a Business in South Africa ― Step 2: Know your target audience (A Business Plan Expert can conduct market analysis).
The people buying your products or services will largely determine your success. It's very important, therefore, that you know as much as you can about them. Where do they live? What do they do for a living? How much do they earn? What ages are they? What do they like to do in their spare time? What do they worry about? You don't have to know all this in detail, but the more you know about your customers, the better your chance of success.
Why? Because you can then develop products and services that appeal to these people. You can use your knowledge to create a marketing strategy to reach these customers. You can design your website, social media presence, and even your store layout to appeal to them. And you can use what you know to help you choose your business idea.
Starting a Business in South Africa ― Step 3: Find out how much it will cost (A Business Plan Expert has the knowledge to guide you along the way).
How much money you need to start your business is important. You don't want to find yourself short of funds or running out of money in the middle of the month because you didn't allow enough for expenses. So, before you even think about bringing your business idea to fruition, you need to know how much it will cost to get started.
You'll need to factor in your start-up costs, operating expenses, marketing costs, and how much money you'll need to live on while you're getting your business off the ground. You'll need to consider things such as: How much will it cost to rent or buy your business premises? How much will it cost to get your product manufactured? How much will it cost to set up your website?
How much will it cost to advertise your business? How much will it cost to pay yourself? This is just a small example of what you'll need to include in your start-up costs. And, before you do anything, make sure you have enough money to last you until your first payment comes in.
Starting a Business in South Africa ― Step 4: Determine if you'll need external funding (Talk to a Business Plan Expert who knows the ins and outs of business funding).
This is an important step and one that many people overlook. Several types of funding are available to help you get your business off the ground, but you'll need to decide whether or not you'll need to get outside funding. If you decide you don't need to get funding, you can skip this step.
If you decide you need to get funding, you'll need to decide where you'll get it from. There are many different types of funding available. You'll need to see what funding is available and decide which type is best. There are many advantages to getting outside funding, such as:
It can help you get your business started faster,
It can allow you to concentrate on running your business instead of trying to find the funding, and
It can help you get your business off the ground; it can allow you to expand your business sooner.
Starting a Business in South Africa ― Step 5: Decide on your final business idea (a Business Plan Expert can guide you).
This will depend on several factors, including your strengths and weaknesses, your target audience, and your budget. But you should always pick the business idea that excites you the most. You should always pick the business idea that you are most passionate about. It should be something you're truly interested in. It should be something you're willing to spend a lot of time doing. It should be something that you can see yourself doing for many years to come.
You should be able to see yourself doing it in your sleep. And it should be something you can see yourself making a decent amount of money from. You should always choose a business that is in demand, that people want or need, and that you can make money from. You should always pick a business that has growth potential.
Starting a Business in South Africa ― Step 6: Write your business plan, or use a Business Plan Expert.
A business plan is a written outline of your business, its problems and opportunities, and how it will overcome these obstacles and make money. It's your written plan for success. Good business plans are different; what works for one business won't necessarily work for another. All businesses are different. All industries are different.
What works for one business won't necessarily work for another. What works for one industry won't necessarily work for another. But before you write your business plan, you need to have your final business idea in place, and you need to have done your research.
Once you have all the necessary information, it's a good idea to sit down and write your business plan. You'll probably find you change it and edit it as you go along, but having a business plan in place is essential. Without one, you won't be able to get funding or expand your business if you want to.