A PESTEL Analysis is a strategic business tool that allows organisations to understand how various elements might impact their businesses now and in the future.
PESTEL stands for the six main external factors that can influence a business: Political factors, Economic factors, Social factors, Technological factors, Environmental factors, and Legal factors. Each of these concepts is an external factor that could represent opportunities and threats to your organisation.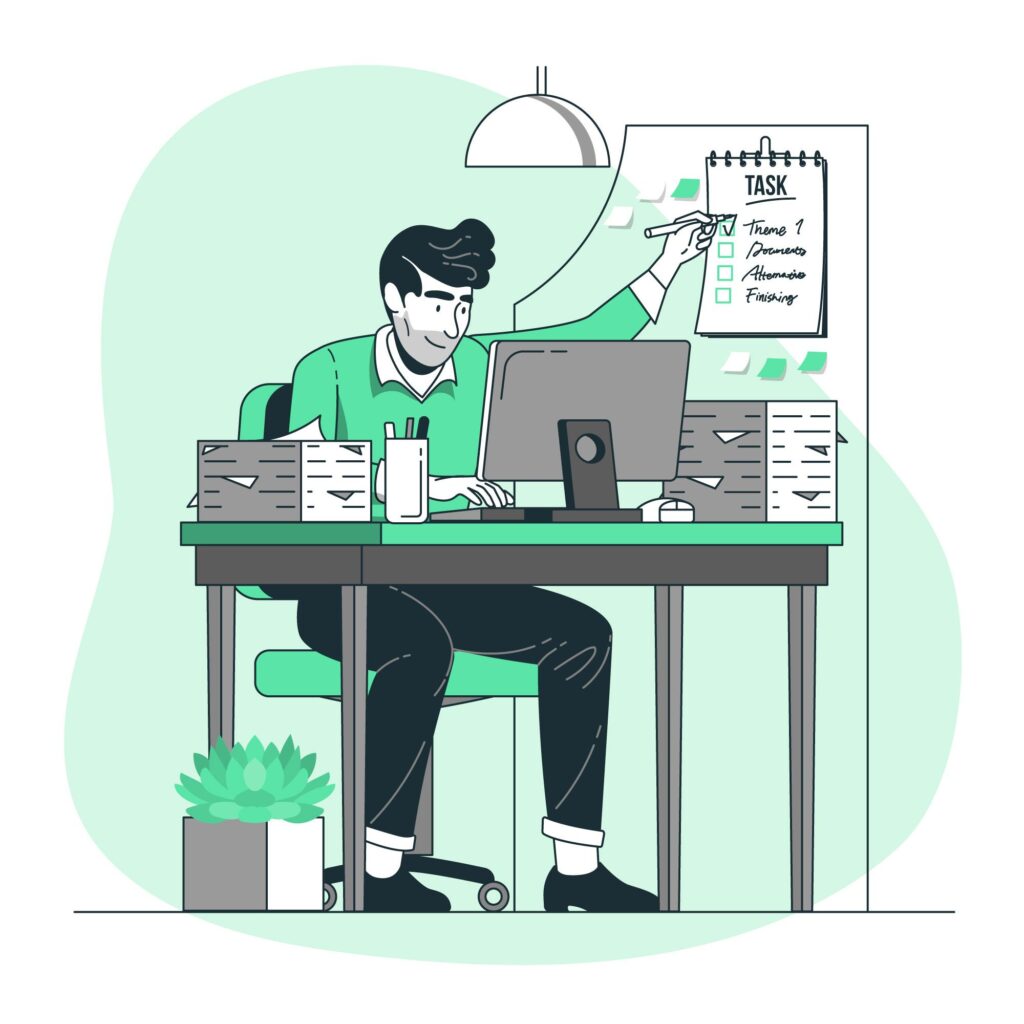 What is PESTEL Analysis, and when should you do a PESTEL Analysis?
Organisations use PESTEL analysis to discover, evaluate, organise, and track the macroeconomic factors underlying business outcomes. PESTEL are useful because they help inform strategic planning, budget allocation, and market research. You can do a PESTEL Analysis any time you'd like to strategically assess where you are and what you're likely to experience in the future. This exercise is especially useful when planning marketing, organisational change, business and product development, and research.
What are the 6 factors of a PESTEL Analysis?
We explore each of the main factors in a PESTEL Analysis in more depth below.
PESTEL Analysis Example ― Factor #1 ― POLITICAL
Political or politically-motivated factors impact many organisations. For example, government policy, political instability, policies on COVID-19, lobbyists, corruption, foreign trade policy (on dealing with war, for example) and trade restrictions, labour laws, environmental laws, or copyright laws might all affect a company's strategic planning. When evaluating the political aspect of a PESTEL Analysis, you should ask: What governments, government policies, political elements, or groups could benefit or disrupt our success?
PESTEL Analysis Example ― Factor #5 ― ECONOMIC
For businesses, economic factors can prove beneficial or detrimental to success. For example, industry growth, seasonal changes, labour costs, economic trends, seasonal strikes, growth rates, exchange rates, interest rates, unemployment rates, consumers' disposable income, taxation, and inflation each carry a sizable potential impact on the business. When evaluating the economic aspect of a PESTEL Analysis, you should ask: What economic factors might impact our company's pricing, revenue, and costs?
PESTEL Analysis Example ― Factor #3 ― SOCIAL
Social attitudes, trends, and behaviours might influence your business, customers, and market. For instance, a business can heavily impact attitudes and beliefs about money, customer service, work, leisure, lifestyle trends, population growth, demographics, family size, and immigration. When evaluating the social aspect of a PESTEL Analysis, you should ask: How do our customers' and potential customers' demographic trends and values influence their buying habits?
PESTEL Analysis Example ― Factor #4 ― TECHNOLOGICAL
Technology can affect your organisation's ability to build, market, and ship products and services. For example, legislation around technology, consumer access to technology, research and development, and technology and communications infrastructure impact most businesses and organisation. When evaluating the technological aspect of a PESTEL Analysis, you should ask: How might existing or future technology impact our growth and success?
PESTEL Analysis Example ― Factor #5 ― ENVIRONMENTAL
Certain industries, such as tourism, agriculture, and farming, are sensitive to environmental changes. For instance, climate change, weather, and geographic location might influence a company's business decisions. When evaluating the environmental aspect of a PESTEL Analysis, you should ask: How might environmental changes help or hinder our company's ability to operate?
PESTEL Analysis Example ― Factor #6 ― LEGAL
Myriad legal factors can affect your organisation's ability to operate. For example, consumer laws, labour laws, and safety standards might impact the organization. When evaluating the legal aspect of a PESTEL Analysis, you should ask: How might existing or future legal frameworks impact our organization's ability to operate?
As long as there have been humans, there's been the desire to explore and start new things. It is all part of our Human Nature. Starting a New Business is both a Daunting and Exciting Journey. You Don't have to Walk the Road Alone! Whether you have an existing business or whether you are a startup. Let us be part of this Important Journey. Let JTB Consulting, South Africa's #1 Business Plan Writers help you.
What are the uses of PESTEL Analysis?
PESTEL Analysis is useful for businessmen as it keeps them alert about future threats and lets them know about new and beneficial opportunities. We use PESTEL Analysis for:
Business planning. PESTEL analysis is used for business planning after analyzing the business's internal environment and the impact of external factors.
Tasks and people planning and management. Knowing the time's norms and legal and economic factors, you can better divide the tasks and assign them to the relevant person. You can create a competitive environment by getting a grip over the situation.
Planning marketing strategies. As the external environment decides the destination of your company so, it enables you to plan effective market strategies.
Strategy development for products. Knowing the market's demand enables you to work better for product development.
Change at the organisation level. PESTEL Analysis is used for bringing change at the organisational level after observing changes in tax, norms of society, and some legal interpretations.
How to develop or execute the PESTEL Analysis process?
Before you start working on strategy development, you should go for brainstorm external factors that can affect your business. So, sit with your team or groups and revise the 6 external factors involved in the PESTEL Analysis.
Discuss these factors in depth and analyse their level or extent of impacting the business. Doing so can better understand the need for time and develop suitable strategies.
Idealise the opportunities you can have. When you have gone through what is PESTEL Analysis, you know where your company is standing and what opportunities you may have in the future to improve it. Look for the feasible factor situations and use them in your favour. For example, if you notice product trends in a specific age group, you can take advantage of them and manufacture the products according to their choice and needs.
Also, look for the threats you may face. Not only should you look for opportunities, but you should also keep looking for the risks or threats that can hinder your success roadmap. When you identify and enlist future threats, you can look for the best ways to deal with them proactively and make your way smooth to success.
It's time to act. In the end, when you know what factors are affecting to what extent, how you cause them to get maximum opportunities, and which threats you can face in the future, you can design the strategies. After designing the strategies to make your future bright in the business market, you can take action to remove the hurdles and look forward to the best opportunities to enhance your productivity.
Main advantages of PESTEL Analysis:
It's a simple framework.
It facilitates an understanding of the wider business environment.
It encourages the development of external and strategic thinking.
It can enable an organisation to anticipate future business threats and take action to avoid or minimise their impact.
It can enable an organisation to spot business opportunities and exploit them fully.
Some disadvantages of PESTEL Analysis:
Some PESTEL Analysis users oversimplify the amount of data used for decisions — it's easy to use insufficient data.
The risk of capturing too much data may lead to paralysis by analysis.
The data may be based on assumptions that later prove unfounded.
The pace of change makes it increasingly difficult to anticipate future developments that may affect an organisation.
To be effective, the process needs to be repeated regularly.
Some useful tips for carrying out a PESTEL Analysis
Collaborating; multiple perspectives can identify more risks.
Use expertise and resources within the organisation.
Use PESTEL Analysis alongside other techniques, such as SWOT Analysis, Porter's Five Forces, Competitor Analysis, and Customer Analysis.
Incorporate a PESTEL Analysis into an ongoing process for monitoring changes in the business environment.
Avoid collecting vast amounts of detailed information without analysing and understanding your findings appropriately.
Don't jump to conclusions about the future based on the past or present.
How do you use PESTEL Analysis for a business?
When doing a PESTEL Analysis for your business, it's beneficial to do it sooner than later. The environments can (and will) change. If you're privy to the details, you may even be able to predict changes and respond appropriately.
Not sure how to start? Here are a few simple statements (that you can ask as a Question) to get the ball rolling:
Broad-Based Black Economic Empowerment (B-BBEE) legislation has an impact on our business
The geopolitical environment lends itself to further economic uncertainty and challenges
The current government economic policies support economic growth
The P in PESTEL Analysis of South Africa
---
The banking and financial services system allows for transparent and accessible transactional business.
The broadband infrastructure is lacking and below global standards
Our customers and suppliers are enjoying growing bargaining power
The First E in PESTEL Analysis of South Africa
---
Continuous seasonal labour strike action negatively impacts the economy
The press and publicity are essential in how our stakeholders perceive us.
The growing middle-class market segment is important
The S in PESTEL Analysis of South Africa
---
New technology is making it more difficult for us to do business
We are spending much less on technology research and development than our competitors
The Internet and the "Internet of Things" are vital to knowledge attainment and management
The T in PESTEL Analysis of South Africa
---
Stakeholders and investors value and are very focused on the environment
We have a formal waste management policy
The local weather conditions have an impact on our business
The Second E in PESTEL Analysis of South Africa
---
Global regulations with a local impact exist
The Labour Relations Act (LRA) places the burden on the employer
The level of taxes on doing business is increasing
The L in PESTEL Analysis
---
These are just quick introductory questions/statements. As you uncover the necessary information to answer each one, new questions may pop up. You can choose to answer them by researching further (recommended) or not. The beauty of PESTEL Analysis is that it's as simple or intricate as you desire.
Your results can be used to shape your business plan.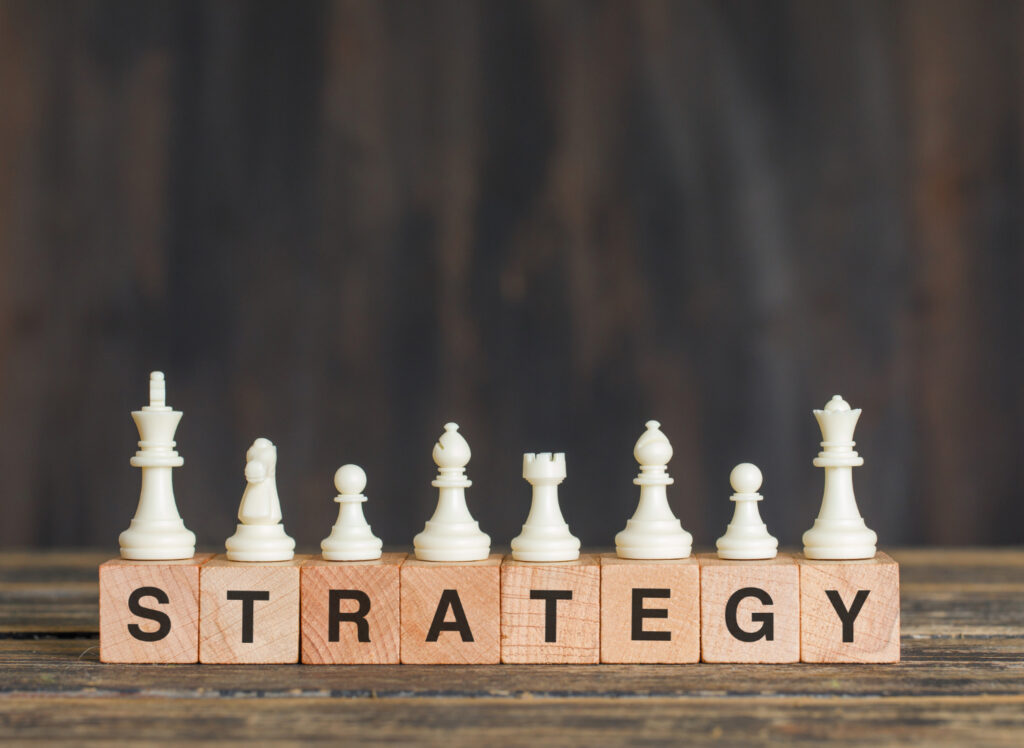 Using the PESTEL Analysis in a Business Plan
A business plan is a document embodying everything about your business — who you are, your mission statement, services or products, and operational and financial objectives. If you run a business, then it's imperative to have a business plan. Whether you're just starting your company, looking to expand, searching for a business partner, or looking for new investors — your business plan explains who you are, what you do, and why anyone should care all in one place.
You may be surprised how many business owners don't have a plan. Without it, those people will likely struggle to run a successful business. The owners often jumped into starting a business without thinking it through. And that will slowly eat at the company.
You don't want anything to stand in the way of your business's success. Keep in mind a business plan can have many moving parts — and not every part is as necessary as others (depending on your goals, industry, and type of business you run).
But you should use PESTEL Analysis for your business plan. Use it to shape (or reshape) your plan, or include it directly within it. By including it, you've shown that you are a professional. You understand your industry inside and out (thanks to PESTEL Analysis). And you understand how to use the environments to your advantage.
When should you incorporate PESTEL Analysis into your business plan?
A very basic business plan outline will have the following:
Executive summary
Missions statement (or overview of your company)
Marketing strategy
Financial inquisitions
Operation costs
Notice how PESTEL Analysis isn't listed. This is because PESTEL is often considered "extra", — but it's good to be extra. If you don't have the time (as in, you have 3 days to write a business plan before meeting with swanky investors), this is the minimum your plan should have.
Another reason you may not see PESTEL Analysis in any business plan samples is because many business owners don't know about PESTEL. This gives you an advantage — you've something they don't, which can lead you straight down the path to profits and sales.
But since most don't know it (and thus, don't include it in their business plan), it may be difficult to see where it fits. The truth is, you can fit it anywhere — but you'd rather your business plan flow. It'll make more sense for anyone reading it.
In this case, you'd likely insert PESTEL Analysis before your marketing strategy. The analysis will likely influence your strategy. Showcasing it before can explain the choices you've made for your marketing strategy.
If you're adding more things to the business plan, like HR info, a business exit strategy, or an organisation of management, still insert the PESTEL information before anything related to marketing. Your PESTEL Analysis results may also include your exit strategy, HR decisions, and management choices — because they are connected to policies, laws, and the economy (three of the six environments of PESTEL).
It's that simple!
PESTLE Analysis Defined
PESTLE analysis is a strategic framework used to evaluate and understand the external macro-environmental factors that can impact a business or industry. It stands for Political, Economic, Social, Technological, Legal, and Environmental factors. By systematically examining these aspects, startups can gain valuable insights into the opportunities and threats they may encounter.
Political Factors: Startups should consider the political landscape, including government policies, stability, and regulations. Questions might include: Are there government incentives for startups in your industry? Are there any trade restrictions or tariffs that could affect your supply chain?
Economic Factors: Economic factors encompass economic growth, inflation, exchange rates, and consumer spending. Startups should assess how these factors affect their pricing strategies, market demand, and financial projections.
Social Factors: Understanding societal trends, demographics, and cultural factors is crucial. For example, how are consumer preferences changing? Are there shifts in lifestyle choices that could impact your product or service?
Technological Factors: In the digital age, technological considerations are paramount. Startups should evaluate the latest technological advancements and how they can be leveraged for innovation or disruption within their industry.
Legal Factors: These include regulations, patents, intellectual property rights, and compliance requirements. Ensure that your startup complies with all relevant laws and understands the potential legal challenges within your sector.
Environmental Factors: Increasingly, environmental factors are significant for businesses. Consider sustainability, climate change, and how your startup can reduce its environmental footprint.
Application of the PESTLE (PESTEL) Analysis for Startups
Market Entry Strategy: Use PESTLE to assess the new market's feasibility. Analyze the political stability, economic potential, and regulatory environment.
Risk Assessment: Identify potential risks and opportunities. For instance, understanding political instability can help plan for contingencies.
Innovation: Stay ahead by monitoring technological advancements. Explore how emerging technologies can disrupt or enhance your product or service.
Marketing and Product Development: Social factors can guide product design and marketing strategies. Align your offerings with current trends and consumer preferences.
Compliance: Ensure that your startup adheres to all legal requirements. Failure to do so can result in costly setbacks.
Sustainability: Consider environmental factors not only as a responsibility but as a market differentiator. Sustainability can be a competitive advantage.
Financial Projections: Economic factors directly impact financial models. Regularly update your financial projections to reflect changes in the economic landscape.
In conclusion, PESTLE analysis is a powerful tool for startups, providing a structured approach to assess external factors that influence their success. By conducting a thorough analysis and regularly updating it, startups can make informed decisions, mitigate risks, and seize opportunities in an ever-evolving business environment.