Business Plan Writers can be valuable partners in your startup and business growth journey. Behind every successful business, there is often a well-written business plan.
If executed correctly, Business Plan Writers can play a key role in identifying critical risks and mitigation strategies and providing invaluable market insights. However, Business Plan Writers should not just merely "write" a business plan on your behalf. Writing a well-crafted and bankable business plan is a challenging job. If your time is limited or you require the expert insights of a third party, it is recommended to hire a professional business plan writer who will write the best possible plan for your business. Here are 7 helpful questions that you may ask available Business Plan Writers, who, once you have chosen one, will assist in putting your plan together.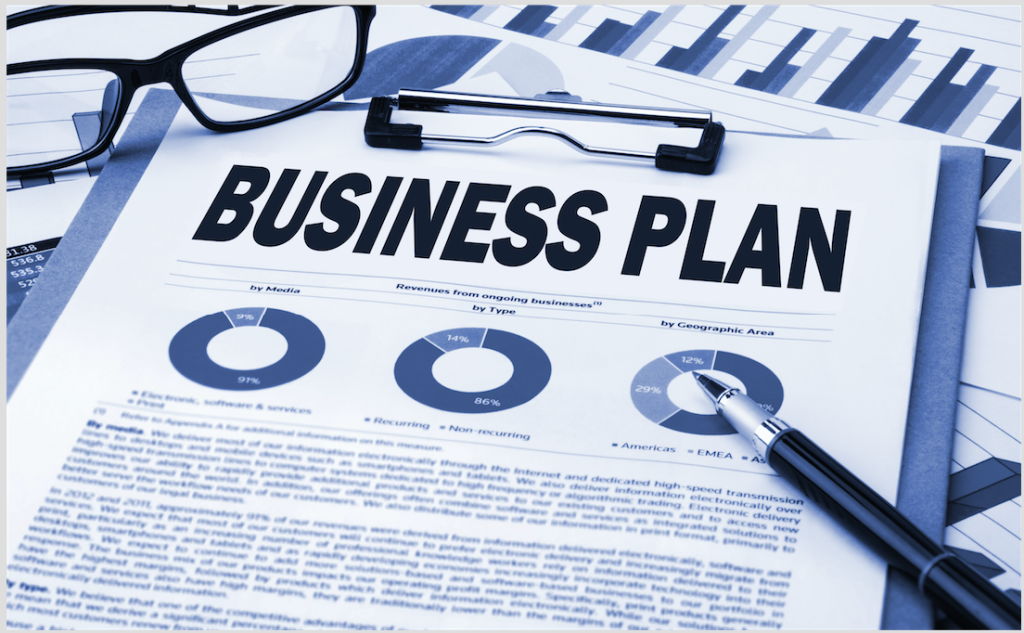 #1 Hiring an Experienced and Qualified Business Plan Writer is Vital?
Ask details about the person's experience, the type of plans they have written in the past, and their work and educational background. You must hire someone who has proven past experiences. For example, if you are going to open a restaurant startup, your business plan writer must have experience writing plans for that industry.
Read More: Faced with Business Failure? 5 Critical Things to Consider Before You Close Shop!
#2 Where are the Business Plan Writers based?
Time Zone differences and Language Barriers can cause communication issues when working together. You will need someone who can understand your demands and be compatible with you while writing the business plan.
#3 Will the Business Plan Writers include Market Research in the Business Plan?
Every business plan demands well-done market research. Market research shows your market's size, target audience, potential competitors, etc. It also offers you a clear idea of the SWOT Analysis of your business. Therefore, you can expect to find reliable data from this portion of the plan.
#4 How do the Business Plan Writers keep up with new Business Trends?
Good Business Plan Writers must keep up with the recent business trends. They must understand the industry and ongoing trends and have enough experience to write a business plan. You should hire someone who knows about what is happening and new transformations in the given industry or other following industries.
#5 What Testimonials or Endorsements does your Business Plan Writer have?
Your Business Plan Writers' reputation should be reliable enough to give positive outcomes. Therefore, you should ask for testimonials, review referrals, or endorsements to provide you with his performance history. Then, you can decide whether to hire him or not. Here are our company's Testimonials, JTB Consulting's 5-Star Reviews on Google Business, and Professional Recommendations on LinkedIn.
#6 How Does the Business Plan Writer Create Cash Flow Projections and Financial Forecasts?
Good business plan writers must use your past financial information and industry insight of similar businesses as a foundation to create your cash flow projections and financial forecasts.
#7 In which format will Business Plan Writers deliver your Business Plan?
Ask your business plan writer how they will deliver your business plan – in an editable text (MS Word) document, a high-quality pdf, or any other format. Can that format be shared with business partners, or is it possible to ask for multiple document formats for more convenience?
These are just some of the questions you must ask potential Business Plans Writers before deciding who to partner with. This will help you to get the best possible outcome for your business.
Some Extra Insights . . . What to Look for in Business Plan Writers
One of the most critical parts of starting a new business is developing a comprehensive business plan. The blueprint you create will play a pivotal role in everything from your ability to obtain financing for future growth to procuring a lease. If your business savvy is stronger than your writing ability, you might want to outsource the creation of your business plan. Hiring a business plan writer can be a smart move that could save you time, enhance the value of your brand, and help you attract the best possible business partners and funders. Here are some key things to look for when hiring Business Plan Writers.
Industry Expertise: Not all business plan writers will have the expertise to understand your niche, so look for a writer with experience in your particular industry. This kind of targeted knowledge separates a good business plan writer from a great one, so ask about their background and what types of plans they have done in the past. If you operate in a narrow niche, finding someone with the proficiency you need is not always easy. However, a minimum of effort will go a long way and pay big dividends.
Find Out More: Your Business Model and 15 Unique and Proven Examples for your Startup
Writing Ability: It should go without saying that a good business plan writer must be a solid writer. Without writing ability, even the most profound business plan will be dull reading, which will not reflect poorly on the business owner involved. Therefore, before hiring a writer to put your endeavours into print, always insist on several writing samples. These do not necessarily have to be from other business plans, although that will not hurt. But no matter what the subject, the writings should demonstrate a solid command of the English language and proper punctuation and spelling.
Financial Savvy: One of the most valuable things about a business plan is that it could help you obtain financing. Whether you are building a new factory, opening up your latest retail store or buying inventory, you will need funding to make it happen. Since a business plan is essential to your financing plans, the writer must be financially savvy and gifted. Your business plan writer does not necessarily need to be an MBA, but they should have a solid understanding of business financing and how it works.
Whether this is your first foray into entrepreneurship or just the latest in a long list of endeavours, you need a solid business plan to bring it all together. Hiring a great business plan writer can put you one step ahead of the competition, even before your new firm opens its doors.
Read More: What is a Financial Plan? 6 Extremely Important Answers