The role of a Business Consultant is often misunderstood. Some business owners see them as snake oil salesmen only for their good. However, the modern business world is changing fast, and every executive needs advisors they can trust to have their best interests at heart.
A trusted business consultant can help take your organisation to the next level in areas you might not have the experience or knowledge to handle on your own. Working with a consultant doesn't mean you're incapable of leading your company; it simply recognises that your time is best spent on what you do – being an effective leader and strategist – rather than being a bookkeeper, accountant and HR manager. This blog post explores what a business consultant does, how they can help you and some tips on finding the right one.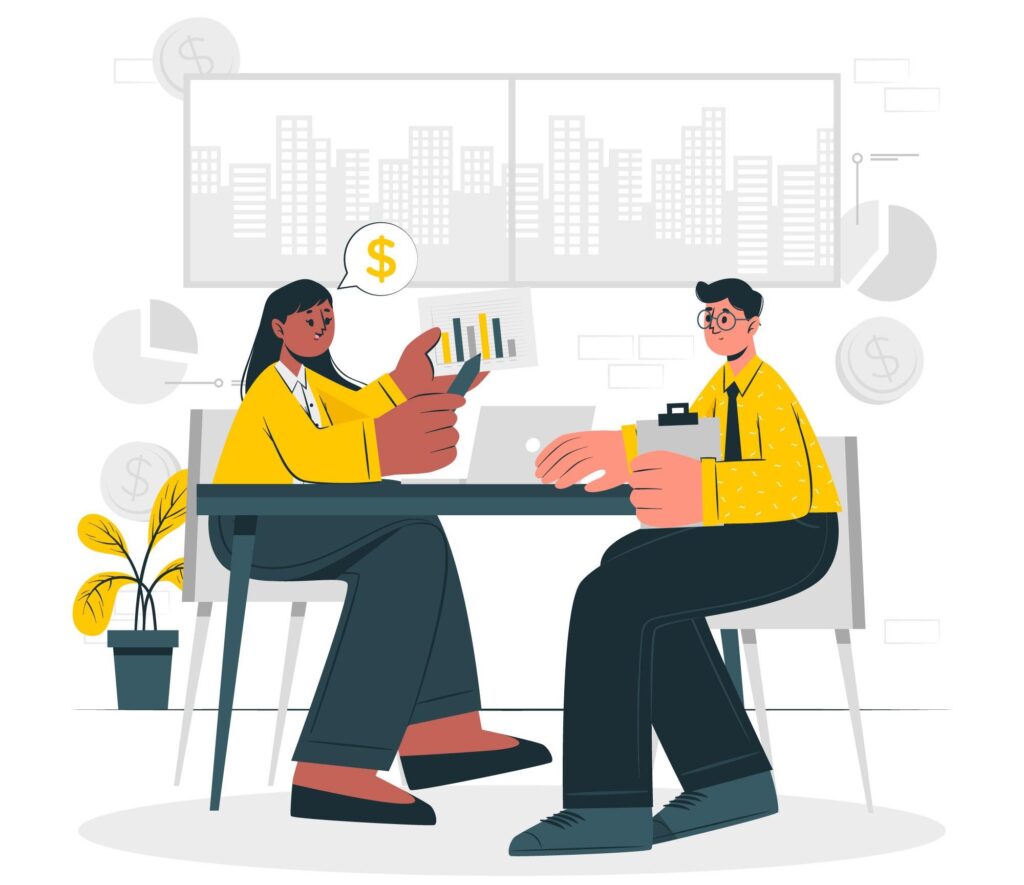 What is a business consultant?
Business consultants are experts. They have or are affiliated with a university with a specialised business degree or accreditation. This means they've completed extensive finance, accounting, marketing and leadership coursework. To become a consultant, they must demonstrate proficiency in these disciplines and have a proven track record of success. Additionally, consultants have undergone extensive and rigorous training in business strategy, leadership skills, and a thorough understanding of their client's industry and business goals. Finally, consultants have the experience and knowledge to help clients achieve their goals.
Researchers estimate that 77% of organisations feel that having a business consultant is more helpful than having an internal resource. ALM Intelligence, a US-based analyst firm tracking the consulting market since the '70s, finds that the global management consulting market is worth around $240 billion. At the same time, FEACO – the European Federation of Management Consultancies Associations (founded in 1960) – estimates the market value at nearly $280 billion. Source Global Research, a UK-based analyst firm, provides the most conservative estimate, at $120 billion, in part because the firm focuses on the top segment of management consultancy. Gartner believes that total consulting fee income hovers around $131 billion.
Why would you hire a business consultant?
As a business owner, you probably know your industry and your products and services inside out. You might even have a knack for sales and marketing. However, you might not know anything about companies in other industries.
For example, you might not have the specialised knowledge in financial accounting, investor relations or marketing to help your company enter markets or expand into new products. A consultant is an expert in business strategy, leadership skills, and a thorough understanding of your industry and business goals. They can bring expertise in other industries to your company and offer insights and advice on growth, finance and operations.
More Insights: Your Business Model and 15 Unique and Proven Examples for your Startup
How to find the right business consultant for your business
There are many ways to find the right business consultant for your company. You could try contacting a few different consulting firms, see if any of your friends or family have used one, or ask your accountant. Ask who they recommend if you're going through an accounting firm or your accountant. They're likely to have some experience with the firm and firsthand knowledge of its work. A good accountant will also be familiar with the different consulting firms and know who to recommend. When looking for a business consultant, it's also important to consider their experience, reputation and cost.
Final Words: Should you work with a business consultant?
The biggest takeaway from this article is that a business consultant is not a replacement for being a successful business owner. A consultant can help you grow your brand, expand your product offerings and gain access to resources and capital you might not have been able to access on your own. However, you'll still need to commit to being an effective leader, running your company well and finding the right way to balance the demands of your company and your family life.
If you're ready to hire a consultant, here are a few tips to help you find the right one for your company. Keep in mind that consultants cost more than internal resources but offer more value. When hiring a consultant, try to identify what type of help you need. For example, do you need a business plan and financial projections? Perhaps you need help with expanding into new markets? Are you in need of help with finances? Are you looking for marketing advice? Look at your business goals and determine what type of business consultant will best help you achieve your goals.
In Case You Missed It: 7 Helpful Tips to Hire a Business Plan Company