The question of Why Businesses Fail is challenging to answer. Failure of a Business in South Africa is a topic that has been discussed and debated for years. According to a study by The Small Enterprise Development Agency (SEDA: 2007), a subsidiary of The Department of Trade and Industry, South Africa has one of the highest failure rates of new SMEs in the world, at an estimated 75%.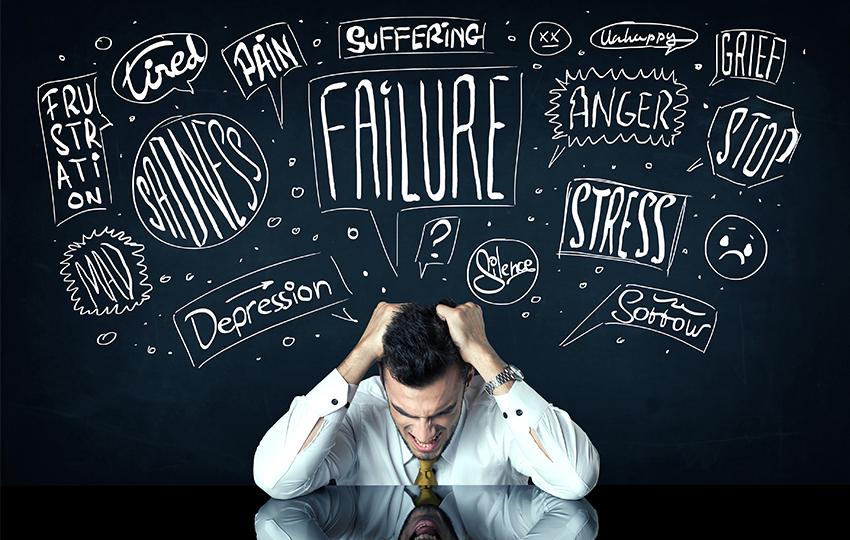 Failure of a Business in South Africa: Are we Talking about this Enough?
According to a speech by the South African Trade Minister, Rob Davies, at a press conference in May 2013, five out of seven new small businesses started in South Africa failed within the first year. That is an alarming failure rate of 71%. As cited by Adcorp Analytics (2012), the growth of local small businesses has stagnated between 2003 and 2012 despite the economic 'boom' experienced in the country between 2004 and 2006.
According to The Global Entrepreneurship Monitor's Annual Survey on Global Entrepreneurship (2011), South Africa had an estimated 5,579,767 small business owners, of which nearly 80% were retailers while more than 20% were service providers. These businesses accounted for almost 12 million jobs in the country.
A considerable number of prospective entrepreneurs have a slanted impression of entrepreneurship. In most cases, these individuals want to pursue entrepreneurship for all the wrong reasons, with little commitment to hard work but rather an attitude of "It is my right".
This is evident from 'my personal experience' managing a Startup Coaching and Business Plan Consultancy in South Africa since 2006. Read More in the article Startup Mistakes to Avoid ― Here's our Top 10.
The high failure rate of small businesses in South Africa suggests something fundamentally wrong. The key to small business success lies in hard work, commitment, dedication, and continuous learning, all of which improve the chances of ensuring a sustainable business enterprise.
The South African Entrepreneurship Magazine (2015) argues that local entrepreneurs' primary focus is on initial success, with little attention paid to establishing a solid skill set and foundation of knowledge in the form of a business plan and cash flow management. A summary of the main reasons why South African small businesses fail to survive ― as cited by both FinWeek (2014) and the South African Entrepreneurship Magazine (2015) ― support this:
Business Failure Reasons #1 ― Lack of basic skills and being in it for the wrong reasons will lead to the Failure of a Business.
It is argued that many prospective entrepreneurs want to start a new business to get rich quickly, with little to no focus on acquiring the essential basic business skills to ensure long-term success and sustainability. From personal experience, many prospective entrepreneurs are unwilling to do the necessary foundation research and exploratory market analysis to build a solid business case. Explore our article Successful Business Planning for Startups ― 9 Must-Do Steps.
They would rather task an external consultant to do all the work on their behalf with little involvement concerning business model refinement, strategic planning, market research and basic financial management.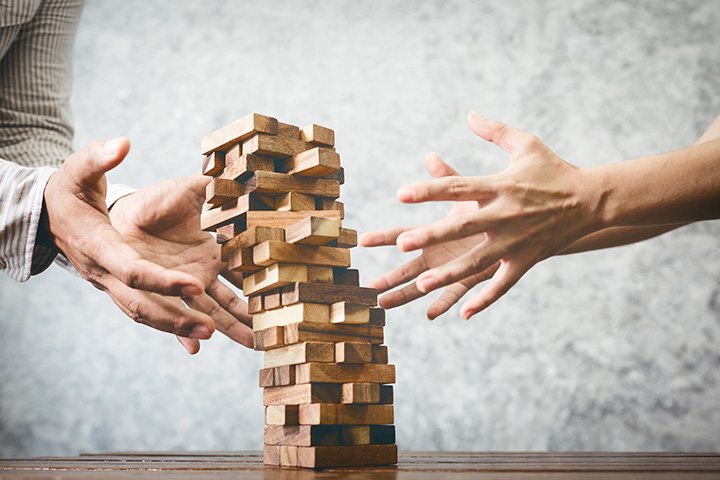 Ravi Govender, head of small enterprises at Standard Bank, argues that although statistics vary, on average, about 50% of all startup businesses in South Africa fail within 24 months due to the inability and inexperience of their owners. He further cites that one of the main reasons for the premature failure of small businesses in South Africa is that they are started as survivalist ventures.
It is almost inevitable for them to fail because their owners do not have the skills, experience or resources to build a sustainable business. A lack of management experience and training results in new entrepreneurs not fully coping with their business responsibilities.
Business Failure Reasons #2 ― Lack of an adequate market will lead to the Failure of a Business.
Prospective entrepreneurs pay very little attention to their market and potential customers. As indicated earlier, very few individuals are willing to do the necessary groundwork to support their business idea with solid facts and industry research. This results in prospective entrepreneurs realising, often too late, that the market is either too small for adequate and consistent income or they try to be too much to too many, with the business losing focus.
Business Failure Reasons #3 ― No or poor business plan will lead to the Failure of a Business.
Many prospective entrepreneurs lack formal business training and ignore the vital stage of developing a business plan. As a result, they do not have a realistic grasp of the industry, market, external environment, costs, responsibilities and medium- to long-term business requirements.
In South Africa, like in most other countries, any investor ― whether it is a government funding institution, a private financial institution, a commercial bank or a private investor ― will require a business plan to be presented to them as an integral part of the funding application; a succinct proposal that will provide adequate proof and factual justification of the potential sustainability of the business venture.
Unfortunately, most prospective entrepreneurs have little to no knowledge of how to prepare a viable business plan that will meet the stringent criteria of the South African investment community. Moreover, even if they subcontract the compilation of the business plan to an external consultant, most individuals are unwilling to participate in the consultative process of writing a concrete business plan that will provide a factual blueprint of the business idea and potential market opportunity that they wish to exploit.
From personal experience, these individuals have an attitude of "I need the business plan to apply for funding; no more, no less". Unfortunately, in not participating in the overall business plan writing process, prospective entrepreneurs find it extremely difficult to present their business idea to investors; "If I have a business plan, I will successfully secure funding" rings very true in South Africa.
Unfortunately, prospective entrepreneurs who display this attitude often fail to secure the required funding. The business plan in itself is not enough to ensure success. Other factors such as entrepreneurial aptitude, a prospective entrepreneur's financial situation and ability to adequately present their business case carry tremendous weight in presenting to potential investors.
Business Failure Reasons #4 ― Lack of financial literacy and poor money management will lead to the Failure of a Business.
The South African landscape lends itself to many individuals having limited education and training in basic financial literacy skills. These individuals form part of the pool of prospective entrepreneurs. Without basic financial literacy and adequate business knowledge, an entrepreneur might not distinguish profit from cash in the bank.
They start living lavish lives and realise too late that there is no money to pay funders, investors, suppliers, employees, and creditors. The low level of savings by the South African public underpins the notion that prospective entrepreneurs do not re-invest profits into the business but rather live from month to month. Since 1980, savings to gross domestic product (savings as a percentage of GDP), which was at 35% in 1980, has declined to below 15% in 2014.
This is according to Standard Bank (2014). Most notably, according to Michael Daniels of Standard Bank (2014), the country's household income to debt ratio has remained above 50%. In 2009, The Banking Association of South Africa was surveyed to identify the challenges South African finance institutions (FIs) face when financing SMEs. Survey questions related to specific categories of SMEs defined in terms of annual turnover based on the definition used by The Banking Association.
The survey results revealed that most institutions fund all categories of SMEs. However, unlike lower-end SMEs, SMEs with higher turnover required less additional support before becoming a candidate for finance and enjoyed higher approval rates.
The most important financing evaluation criteria were the SMEs' financial status or ability to repay the loan (cash flow) and financial (cash and/or collateral) contribution to the investment/funding deal. In addition, financial institutions require solid financial records and statements, a winning sales pitch, sound business plans (that SMEs understand) and expert knowledge.
Age and educational qualifications are less important for financial institutions, which are also tolerant of issues that can be addressed or fixed, such as FICA compliance, correct paperwork submissions, and accurate costing and pricing.
Countless prospective entrepreneurs do not understand a business's financial requirements and obligations, including tax obligations, financial costing, pricing strategies, financial control and VAT. Furthermore, many prospective entrepreneurs use the company account as a personal account and fail to split the two, so the company account is managed as a separate entity. This results in a misunderstanding of the business's 'true' expenses, income and profitability.
Business Failure Reasons #5 ― The inability to secure funding will lead to the Failure of a Business.
Most experts would agree that arguably the greatest challenge facing entrepreneurs in South Africa is the difficulty and, in most cases, the inability to secure funding for new start-up business ventures. According to First National Bank (2013), South Africans are confused about the meaning of entrepreneurship; many put micro-enterprise and high-growth entrepreneurship in the same category.
Funding micro-enterprises requires small amounts of cash while funding high-growth ventures is based on the future value of that venture. In most other parts of the world, especially in the USA, entrepreneurship is a word that depicts purely high-growth enterprises.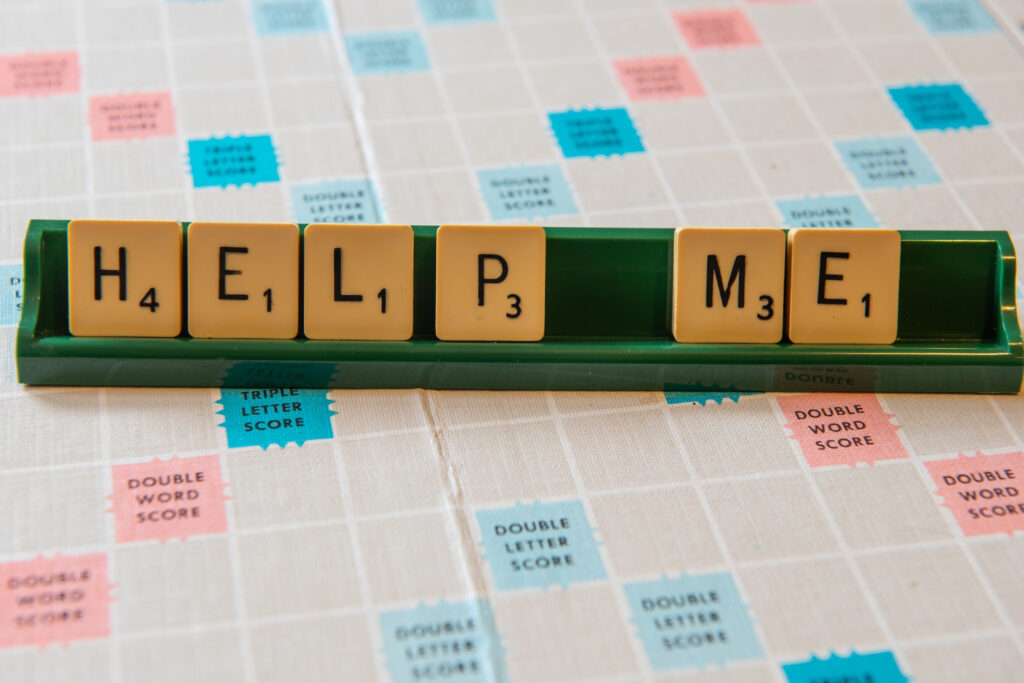 Finance institutions and investors must interrogate new business ideas they're requested to fund methodically; the focus should be on trying to understand how committed and resilient the prospective entrepreneurs are, how sound the business model is, and what the possibility is of business failure, taking various tangible, intangible and potential risks into consideration. The adage that it is harder to find customers than capital as capital flows to commercial success has never been truer.
Finance institutions have specific criteria that need to be met by prospective entrepreneurs. Commercial banks have little to no room to take on risk, especially those inherent risks associated with start-up business ventures.
Moreover, these banks would normally require a startup company to contribute up to 75% of their funds towards securing the loan, and in most cases, a high level of asset-backed security may also be required. Government institutions may be more lenient and sometimes offer preferential interest rates and loan repayment terms. Still, other criteria, such as focusing on only funding Black-Owned Enterprises and specific high-growth industries such as Renewable Energy and Manufacturing, limit the number of potential start-up entrepreneur applicants.
This article was written almost ten years ago. In your opinion, have things changed since then? Contact Dr Thommie Burger, Founder of JTB Consulting, to discuss.